Selling Portland Real Estate Since 2003
Featured Listing

5241 NE 15TH AVE $724,900

Featured Article

Sellwood Neighborhood

April 25, 2019 10:51

 Sellwood Neighborhood - Antique Portland

The Sellwood neighborhood is located in SE Portland, North of Milwauke and East of the Willamette River. Sellwood is a great place to live and or work and has lots of history. Sellwood has a great retail and residential mix with a laid back vibe. The homes in Sellwood include beautiful bungalows, victorians, craftsmans, four squares, newer condos and new infill homes.

Sellwood was established in 1882 when Reverend John Sellwood sold a plot of 321 acres to Henry L Pittock. Henry L Pittock started the Sellwood Real Estate company and began plotting and developing...

June 2019 – Portland Real Estate Metrics
There were 2946 closed sales in June of 2019, a 6.4% decrease from June of 2018 and a 12.7% decrease from May of 2019. New listings (4281) were down 5.2% from a year ago and 7.2% from one month ago. Pending sales (3083) were up 0.8% from last year at this time. Market time decreased and is now on average 42 days for the Portland Metro Area. At the same time, inventory has increased to 2.4 months. The average sales price has increased 0.7% from last year and is currently $456,700. 
_____________________________________________________________________________________________________________
We sell all types of real estate in the Portland metro area. We have experience in selling single family homes, townhouses, condos and multi-family homes. Brian Porter has been a Realtor in Portland for 13 years and has the experience and team needed to assist with all your real estate needs.
_____________________________________________________________________________________________________________
Popular Searches:  Portland Homes, Portland Condos, Portland Townhouses and Portland Duplexes
Portland homes for sale are limited and we are experiencing a "seller's market." This is great news for property owners who are looking to move up, downsize, change areas and so on. Homes are selling within weeks of being put on the market. We work with many sellers and are able to sell homes in record time with our marketing and selling skills. Brian has a formula for listing and successfully selling properties that he utilizes with all his clients, while keeping each listing fresh and marketable on the internet. It truly is an asset to have his experience working for you in this market.

Purchasing a home in Portland is also an exciting venture in this market. It is imperative to be ready and able to purchase before looking at homes. We have the team needed to assist you in order to become ready to purchase and able to close on your new home. This market requires a full time agent that is constantly scouring the market for you and able to show homes as they become available to view. Brian has the knowledge, team and time in order to work hard with buyers in this fast paced market.

When you are looking for a Portland REALTOR, keep in mind that you want to work with a REALTOR that has the team, experience and local knowledge needed to make your experience a positive one. We have sold hundreds of properties over the years and have lived throughout the Portland Metro area as well. We are very familiar with living in the different types of homes and the various neighborhoods in this dynamic city and are thrilled to share this with you. 
On our Portland Real Estate Blog, we have graphs and data to keep you informed about this rapidly changing market, and we cover topics like, financing a condo in litigation.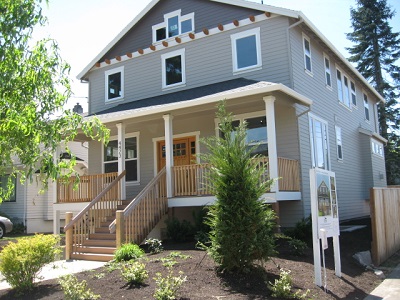 Portland New Construction is extremely desirable right now and newer homes in close in neighborhoods are becoming more prevalent. You get all the benefits of living in a close-in NE or SE Portland neighborhood coupled with having the convenience of a new home. Close in neighborhoods provide excellent schools, shopping, dining and entertainment nearby while being minutes from Downtown by car or public transportation. Portland is also an extremely walk-able city with great public transportation and lots of public art.
We work with builders in Portland that are constructing single family homes, townhouses and condos that really fit the neighborhoods. There are several projects in the works that will be coming on the market soon and others that we have currently listed. Please call or email us today for more details, we are excited to share this with you! 
And by the way, feel free to call us after hours or on the weekends. We look forward to hearing from you, and we will do our best to answer your real estate questions.  
As the owner of PortlandDuplex.com, I have been watching, studying and selling duplexes in Portland for the past 10 years. Multifamily property is a stable investment that offers reasonable returns and potential for appreciation.
Don't forget to check out our blog. It has dozens of article about Portland Real Estate, neighborhoods, market action, the local lending environment and other issues that affect homes in Portland.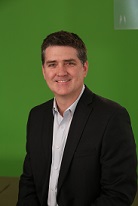 Thanks again,
Brian Porter
Portland Real Estate Broker
503.810.2219
JMA Properties, LLC
4507 NE Fremont
Portland, OR 97213
brian@brianporter.com
___________________________________________________________________________________________________ 

_________________________________________________________________________________________________
12 Comments