Selling Portland Condos & Homes
Since 2003
Search the MLS  & check out our blog for answers to real estate questions.
We sell all types of residential real estate in Portland. If you are looking for a portland condo, townhouse, single family home or duplex, we have got you covered.  Brian Porter has been a Realtor in Portland for 10 years, so he has the experience to help you make a wise purchase.
We also sell Beaverton Real Estate, Lake Oswego Real Estate and homes in Gresham, Milwaukie and other suburbs. Or if you need help selling your property we are listing experts! Now is a great time to buy real estate because interest rates are at historic lows, property values are way down from their peak in 2007, and affordability is at record highs. Furthermore, there are a lot of opportunities with Short Sales, Foreclosures and Bank Owned Properties (REO).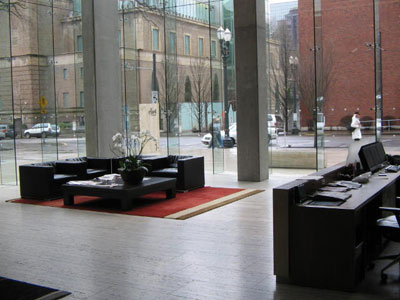 On our portland real estate blog, we have graphs and data to keep you informed about this rapidly changing market, and we cover topics like, Should I write a lowball offer?
When you are looking for a Portland REALTOR® , keep in mind that you want to work with a team that has experience and knows the neighborhood. We have sold 100s of properties over the years. We have lived throughout the Portland metro area and are familiar with the various neighborhoods of this dynamic city.
When you look for a real estate company to sell your home, look for one that has a strong internet presence.  You may have found this website by doing a search for "Portland Condos" or "Portland Short Sales"  but our company JMA Properties is even stronger on search terms like "Portland Real Estate", so we have a direct contact with potential buyers.
We are equally happy to work with buyers or sellers of Real Estate in the metro area. When we list a property for a client, we follow a 20 step program that gives the property excellent exposure, and we advise the client with regard to market price and marketing strategy.
Portland Condos, Townhouses, and Single-Family Homes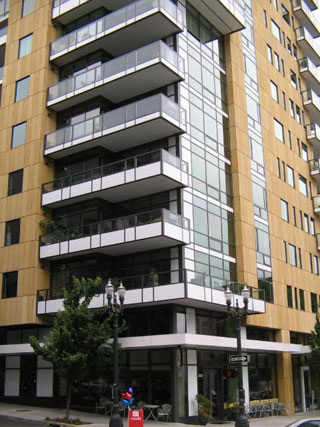 When we work with buyers, we get to the know their wants and needs, and then make it our personal quest to find them a home that will work within their budget. We are here to listen and advise, not to boss our clients around. Buyers need to know how much they can afford, so feel free to use our mortgage calculator to determine how much your monthly payment would be?  We would love to help you find a Portland Condo, Single Family Home, Townhouse or Duplex.
We are highly qualified to help you. Our entire team has had personal experience with investment properties. Please allow us to share our experience with you.
And by the way, feel free to call us after hours or on the weekends. We look forward to hearing from you, and we will do our best to answer your real estate questions.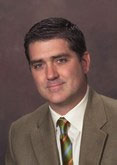 Thanks again,
Brian Porter
Portland REALTOR®
 Principal Broker
503.810.2219
JMA Properties, LLC
4507 NE Freemont
Portland, OR 97213
___________________________________________________________________________________________________ 

Portland Real Estate Market Update: March 18, 2012
Demand is up.  In Feb 2012 closed sales were up 17.5% compared to Feb 2011, and pending sales were up 32.5% over the same time period.
Supply is down. When comparing Feb 2012 with Feb 2011, there were 13.6% less "new listings" on the market.
Average price is up.  When you compare the average sales price in February 2012 with 2011, prices were up 4.3%.
Inventory is down. Inventory is now 6.5 months, compared to 10.9 months, this time last year. 
___________________________________________________________________________________________________
Featured Listing

4569 NE 80TH AVE $287,000 Cully

Featured Article

How Does Portland Measure Up?

January 19, 2013 12:21

How does Portland Real Estate Measure Up with the rest of the country?

Over the past year or so, I have been reporting that Portland Real Estate has been experiencing a mini boom. Inventories are low and so are interest rates, so prices have been going up. It is getting harder and harder to find homes for buyers and sellers are moving into the power position... especially in the close-in neighborhoods.

An article on the Spot Property website ranks Portland as the 6th best place to sell a home out of the 33 major metropolitan areas that they track....
_______________________________________________________________________________________________________      
Here is some information about Condos in Portland, but if you would like for us to give you more detailed information about these or any other Portland Condos, just give us a call at 503-810-2219 or click here for more information about Brian Porter.                  
The Meriwether West
is one of a few moderately priced condos in Portland, but it is an established building because it was one of the first condos built at the South Waterfront.  It did not suffer the auctions like the John Ross or the Atwater, so prices have been more stable.  It shares underground parking, a party room and outdoor space with the Meriwether East.  However, it has its own concierge. It is a quality building with less impressive views that the Meriwether East and the Atwater but it represents a great value compared to the Pearl District.                           
The McKenzie Condos
are located at the corner of NW Glisan and 12th Ave above the Starbucks.  The main floor of the building is retail, and floors 2 to 6 are condos. There are 68 condos in the McKenzie and 13,500sf of retail.   This building is a good combination of quality and value.  No frills, but nice features. No concierge, but it does have a nice lobby with finished concrete floors that give the condos an industrial and modern feel.  The McKenzie is a John Carroll development that was finished in 1998.  Condos come up for sale from time to time, but they sell quickly when they are priced at market value.
The Benson Towers
are located in Southwest Portland at 11th Ave and Clay, 2 blocks from Safeway, 2 blocks from the Park Blocks and close to the cultural district and PSU. Public transportation is free on the streetcar that stops right in front of the condos. The units are somewhat small, but they make excellent use of the space. The condos at the Benson have walls of windows and beatuiful views, terraces, teak floors, quartz countertops and other high end finishes. The common areas of the building include, fountains, gardens, secure parking, a library, and a fitness center with a Jacuzzi; however there is no concierge. This building was finished about the time the crash occurred, but they managed to sell all of the units, and currently the only units available at this time are resale. 
The John Ross Condominium   
is a fantastic value.  At 20 to 40% less on a price per square foot basis than the pearl district, it is quite a bargain.  Many units have views of the Willamette River, others have views of the west hills. There is a concierge, a party room, a BBQ area on the rooftop of the podium level and a beautiful foyer with comfortable seating, high quality art and free wifi. It is steps away from the streetcar to downtown and the tram to OHSU, so many residents work downtown or at the Hospital.  It was built in 2006, and it finally sold out in 2010. Due to the decrease in property Values at the John Ross, in 2011, there were quite a few short sales in. In my opinion, the John Ross is one of the best values in high rise condos in Portland.
7 Comments