Selling Portland Condos & Homes
Since 2003
$15,000 in Free Money for Portland Home Buyers with the
_____________________________________________________________________________________________________
Market Action October 2013 – Portland Metro

The real estate market in Portland has continued to stay strong even coming into the fall and winter months. There were 2503 closed sales in October of 2013, which is the most closed sales Portland has seen in October since 2006! Inventory is at 3.4 months right now and there were 2535 new listings in the month of October. The average price has jumped 13.5% from last year and is $310,200 for the Portland Metro Area.
_____________________________________________________________________________________________________
We sell all types of residential real estate in Portland. If you are looking for a portland condo, townhouse, single family home or duplex, we have got you covered.  Brian Porter has been a Realtor in Portland for 10 years, so he has the experience to help you make a wise purchase.
We also sell Beaverton Real Estate, Lake Oswego Real Estate and homes in Gresham, Milwaukie and other suburbs. Or if you need help selling your property we are listing experts! Now is a great time to buy real estate because interest rates are at historic lows, property values are way down from their peak in 2007, and affordability is at record highs. Furthermore, there are a lot of opportunities with Short Sales, Foreclosures and Bank Owned Properties (REO).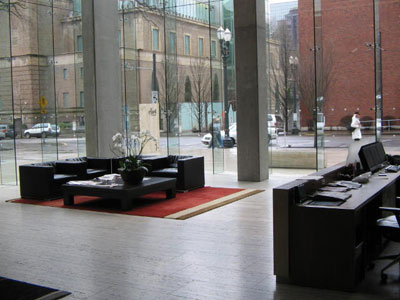 On our portland real estate blog, we have graphs and data to keep you informed about this rapidly changing market, and we cover topics like, Should I write a lowball offer?
When you are looking for a Portland REALTOR® , keep in mind that you want to work with a team that has experience and knows the neighborhood. We have sold 100s of properties over the years. We have lived throughout the Portland metro area and are familiar with the various neighborhoods of this dynamic city.
When you look for a real estate company to sell your home, look for one that has a strong internet presence.  You may have found this website by doing a search for "Portland Condos" or "Portland Short Sales"  but our company JMA Properties is even stronger on search terms like "Portland Real Estate", so we have a direct contact with potential buyers.
We are equally happy to work with buyers or sellers of Real Estate in the metro area. When we list a property for a client, we follow a 20 step program that gives the property excellent exposure, and we advise the client with regard to market price and marketing strategy.
Portland Condos, Townhouses, and Single-Family Homes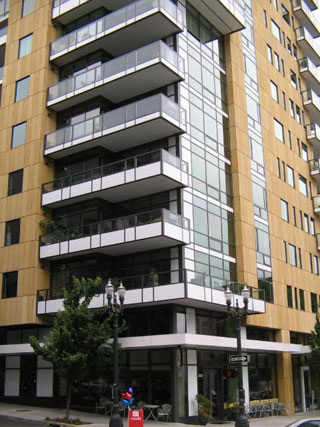 When we work with buyers, we get to the know their wants and needs, and then make it our personal quest to find them a home that will work within their budget. We are here to listen and advise, not to boss our clients around. Buyers need to know how much they can afford, so feel free to use our mortgage calculator to determine how much your monthly payment would be?  We would love to help you find a Portland Condo, Single Family Home, Townhouse or Duplex.
We are highly qualified to help you. Our entire team has had personal experience with investment properties. Please allow us to share our experience with you.
And by the way, feel free to call us after hours or on the weekends. We look forward to hearing from you, and we will do our best to answer your real estate questions.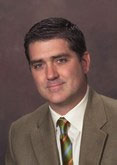 Thanks again,
Brian Porter
Portland REALTOR®
 Principal Broker
503.810.2219
JMA Properties, LLC
4507 NE Fremont
Portland, OR 97213
___________________________________________________________________________________________________ 

_________________________________________________________________________________________________
Featured Listing

4703 SW 47TH AVE $624,900 Bridlemile

Featured Article

Portland Lift Program

November 28, 2013 14:00

The Portland Lift Program will provide up to 227 loans/grants in the amount of $15,000 for Portland home buyers.

The purpose of the Portland Lift Program is to assist moderate income home buyers with downpayment assistance and stimulate the real estate market during the low season.

On December 13th and 14th from 10am to 7pm, the Portland Housing Center in partnership with The City of Portland, Wells Fargo and NeighborhoodWorks America will be putting on a free homebuyer event at the Portland Convention Center (777 NE MLK Blvd.)  The purpose of the event is to provide home buyer education and...
_______________________________________________________________________________________________________                                                                               
7 Comments