Selling Real Estate In Portland Since 2003
 Market Action November 2014 – Portland Metro

There were 1937 closed sales in November of 2014, which is a 6.4% increase from November of 2013. Pending sales increased 14.4% from November of 2013 and new listings decreased 2.7% from this time last year. The market time rose slightly to 3.2 months with 6131 active residential listings. Current market time on average is 69 days. Home prices continue to rise in 2014, up 7.2% compared to last year at this time. The average price in Portland is currently $333,200. 
_____________________________________________________________________________________________________
We sell all types of real estate in the Portland metro area. We have experience in selling single family homes, townhouses, condos and multi-family homes. Brian Porter has been a Realtor in Portland for 11 years and has the experience and team needed to assist with all your real estate needs.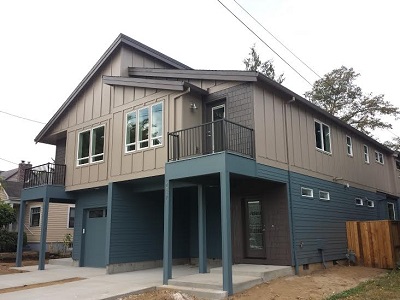 Portland homes for sale are limited and we are experiencing a "seller's market." This is great news for property owners who are looking to move up, downsize, change areas and so on. Homes are selling within weeks of being put on the market. We work with many sellers and are able to sell homes in record time with our marketing and selling skills. Brian has a formula for listing and successfully selling properties that he utilizes with all his clients, while keeping each listing fresh and marketable on the internet. It truly is an asset to have his experience working for you in this market.

Purchasing a home in Portland is also an exciting venture in this market. It is imperative to be ready and able to purchase before looking at homes. We have the team needed to assist you in order to become ready to purchase and able to close on your new home. This market requires a full time agent that is constantly scouring the market for you and able to show homes as they become available to view. Brian has the knowledge, team and time in order to work hard with buyers in this fast paced market.

When you are looking for a Portland REALTOR, keep in mind that you want to work with a REALTOR that has the team, experience and local knowledge needed to make your experience a positive one. We have sold hundreds of properties over the years and have lived throughout the Portland Metro area as well. We are very familiar with living in the different types of homes and the various neighborhoods in this dynamic city and are thrilled to share this with you. 
On our Portland Real Estate Blog, we have graphs and data to keep you informed about this rapidly changing market, and we cover topics like, financing a condo in litigation. 
We sell Portland New Construction, Townhouses, and Single-Family Homes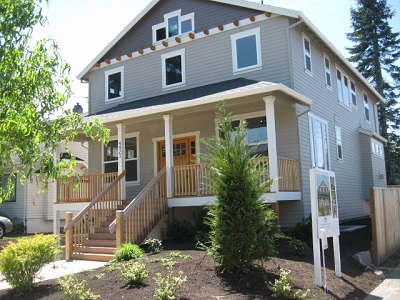 Portland New Construction is extremely desirable right now and newer homes in close in neighborhoods are becoming more prevalent. You get all the benefits of living in a close-in NE or SE Portland neighborhood coupled with having the convenience of a new home. Close in neighborhoods provide excellent schools, shopping, dining and entertainment nearby while being minutes from Downtown by car or public transportation. Portland is also an extremely walk-able city with great public transportation and lots of public art.
We work with builders in Portland that are constructing single family homes, townhouses and condos that really fit the neighborhoods. There are several projects in the works that will be coming on the market soon and others that we have currently listed. Please call or email us today for more details, we are excited to share this with you! 
And by the way, feel free to call us after hours or on the weekends. We look forward to hearing from you, and we will do our best to answer your real estate questions.  
As the owner of PortlandDuplex.com, I have been watching, studying and selling duplexes in Portland for the past 10 years. However times are changing. Why would buyers want to buy duplexes when they could acquire brand new single family townhouses at similar CAP rates?
One such example is 719 NE Skidmore. This townhouse has 2578sf of finished space, 4 bedrooms, 3 and 1/2 bathrooms, a tuck under garage and high end features. The estimated rent of this townhouse is $2800/month or $33,600 per year. Taxes are estimated to be $6,700/year.
Due to the fact that this is a new property with a warranty, maintenance costs would be next to zero for years to come. As a single family property with individually metered water and sewer, the tenant would be expected to pay these expenses... same for garbage. $33,600-$6,700=$26,900 net income per year. At a purchase price of $479,900, this would give you a CAP rate of 5.61.
As we all know, the benefits of owning rental property do not end at the CAP rate. The owner can depreciate the property for tax benefits, and in the long term real estate tends to appreciate... a lot. In the past year appreciation in Portland has been 7.4%.
In an environment where CDs and Treasuries are paying less than 2% interest, 5.61% plus appreciation looks pretty good.
So back to the question about why would an investor want to buy a duplex. The answer is: multifamily property is a stable investment that offers reasonable returns and potential for appreciation. However, at this moment, there are brand new single family properties that have returns that are very similar to and in some cases better than duplexes.
Here is one example:   www.brianporter.com/mls/14105843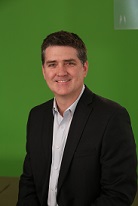 Thanks again,
Brian Porter
Portland Real Estate Broker
503.810.2219
JMA Properties, LLC
4507 NE Fremont
Portland, OR 97213
___________________________________________________________________________________________________ 

_________________________________________________________________________________________________
address:
713 NE SKIDMORE ST Portland, OR 97211
price:
$499,900
sqft:
2578
mls#:
14102391
built:
2014
beds:
4
bath:
3.1
county:
Multnomah
nhood/bldg:
Sabin
taxe/yr:
$0.00
schools:
Sabin / Grant
lot size:
0K to 2,999 SqFt
acres:
0.06
Courtesy:
JMA Properties LLC
zone:

R2.5

View Details

Rockstar townhouse that will blow you away. Brand new, 4 bedrooms, 3 and 1/2 bathrooms, 2578SF. All of the features you would expect plus a nice backyard and an oversized garage and a built in sound system.
address:
7222 N VANCOUVER AVE Portland, OR 97217
price:
$365,000
sqft:
2058
mls#:
14390911
built:
2014
beds:
3
bath:
2.1
county:
Multnomah
nhood/bldg:
Piedmont
taxe/yr:
$0.00
schools:
Woodlawn / Jefferson
lot size:
0K to 2,999 SqFt
acres:
Courtesy:
JMA Properties LLC
zone:

R2

View Details

Beautiful new townhouse style condo with high quality finishes like hardwood floors, quartz counters, gas fireplace, tile bathrooms, walk in shower, soaking tub, etc.
address:
10901 NE 2ND AVE Portland, OR 97211
price:
$225,000
sqft:
2232
mls#:
14038281
built:
1939
beds:
4
bath:
1.1
county:
Multnomah
nhood/bldg:
Bridgeton
taxe/yr:
$1,775.79
schools:
Faubion / Jefferson
lot size:
10,000 to 14,999 SqFt
acres:
0.29
Courtesy:
JMA Properties LLC
zone:

CM

View Details

Fixer, one block from Bridgeton Road and the Columbia River. 4 bedroom Capecod with hardwood floors, free standing detached gas fireplace and a gas furnace. One bedroom does not have a closet. Builders/Remodelers, this home sits on 5 platted 25 x 100' lots, great opportunity to fix up the home and split the lots or tear down and start over. CM Zoning. One or more of the lots may be in a flood zone. Cash only, please.
_______________________________________________________________________________________________________                                                                               
11 Comments