Selling Real Estate In Portland Since 2003
 Market Action August 2014 – Portland Metro

There were 2586 closed sales in August of 2014, which is a 1.4% decrease from August of 2013. The market time rose slightly to 3 months with 7784 active residential listings. Current market time on average is 63 days. Home prices continue to rise in 2014, up 7.6% compared to last year at this time. The average price in Portland is currently $332,600. 
_____________________________________________________________________________________________________
We sell all types of real estate in the Portland metro area. We have experience in selling single family homes, townhouses, condos and multi-family homes. Brian Porter has been a Realtor in Portland for 11 years and has the experience and team needed to assist with all your real estate needs.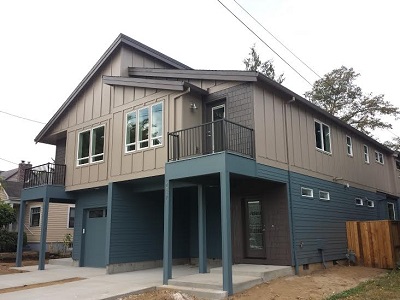 Portland homes for sale are limited and we are experiencing a "seller's market." This is great news for property owners who are looking to move up, downsize, change areas and so on. Homes are selling within weeks of being put on the market. We work with many sellers and are able to sell homes in record time with our marketing and selling skills. Brian has a formula for listing and successfully selling properties that he utilizes with all his clients, while keeping each listing fresh and marketable on the internet. It truly is an asset to have his experience working for you in this market.

Purchasing a home in Portland is also an exciting venture in this market. It is imperative to be ready and able to purchase before looking at homes. We have the team needed to assist you in order to become ready to purchase and able to close on your new home. This market requires a full time agent that is constantly scouring the market for you and able to show homes as they become available to view. Brian has the knowledge, team and time in order to work hard with buyers in this fast paced market.

When you are looking for a Portland REALTOR, keep in mind that you want to work with a REALTOR that has the team, experience and local knowledge needed to make your experience a positive one. We have sold hundreds of properties over the years and have lived throughout the Portland Metro area as well. We are very familiar with living in the different types of homes and the various neighborhoods in this dynamic city and are thrilled to share this with you. 
On our Portland Real Estate Blog, we have graphs and data to keep you informed about this rapidly changing market, and we cover topics like, financing a condo in litigation. 
We sell Portland New Construction, Townhouses, and Single-Family Homes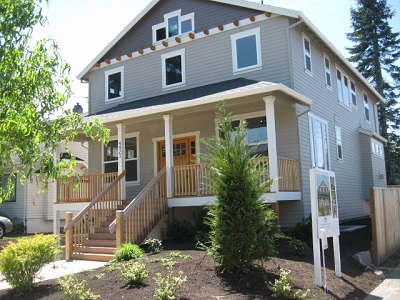 Portland New Construction is extremely desirable right now and newer homes in close in neighborhoods are becoming more prevalent. You get all the benefits of living in a close-in NE or SE Portland neighborhood coupled with having the convenience of a new home. Close in neighborhoods provide excellent schools, shopping, dining and entertainment nearby while being minutes from Downtown by car or public transportation. Portland is also an extremely walk-able city with great public transportation and lots of public art.
We work with builders in Portland that are constructing single family homes, townhouses and condos that really fit the neighborhoods. There are several projects in the works that will be coming on the market soon and others that we have currently listed. Please call or email us today for more details, we are excited to share this with you! 
And by the way, feel free to call us after hours or on the weekends. We look forward to hearing from you, and we will do our best to answer your real estate questions.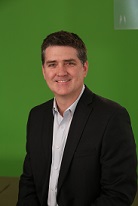 Thanks again,
Brian Porter
Portland Real Estate Broker
503.810.2219
JMA Properties, LLC
4507 NE Fremont
Portland, OR 97213
___________________________________________________________________________________________________ 

_________________________________________________________________________________________________
address:
11415 SW JODY ST Beaverton, OR 97005
price:
$324,900
sqft:
1882
mls#:
14284568
built:
1963
beds:
4
bath:
3.0
county:
Washington
nhood/bldg:
Cedar Hills/Lynnwood
taxe/yr:
$3,794.29
schools:
William Walker / Sunset
lot size:
7,000 to 9,999 Square Feet
acres:
0.17
Courtesy:
JMA Properties LLC
zone/comp:

/

View Details

Sweet opportunity in the Lynnwood neighborhood of Cedar Hills. Cosmetic fixer on quiet street with excellent schools: William Walker, Cedar Park and Sunset High School. Hardwoods, wood burning fireplaces and a nice backyard. Enjoy concerts in the park just a few hundred yards away and only a half mile walk to transit center. There is useful space in the attic that is not included in the reported square footage.
address:
1617 NE 47TH AVE Portland, OR 97213
price:
$439,900
sqft:
1856
mls#:
14535835
built:
2014
beds:
3
bath:
2.1
county:
Multnomah
nhood/bldg:
Hollywood
taxe/yr:
$0.00
schools:
Beverly Cleary / Grant
lot size:
3,000 to 4,999 Square Feet
acres:
0.1
Courtesy:
JMA Properties LLC
zone/comp:

/

View Details

Beautiful new home with hardwoods, granite, gas fireplace, soaking tub and walk in shower. Clean Contemporary feel with high end finishes throughout; built in sound system. Awesome location just a few blocks from Hollywood MAX, Trader Joes, Farmers Market and Whole Foods Market.
address:
719 NE SKIDMORE ST Portland, OR 97211
price:
$499,900
sqft:
2578
mls#:
14105843
built:
2014
beds:
4
bath:
3.1
county:
Multnomah
nhood/bldg:
Sabin
taxe/yr:
$0.00
schools:
Sabin / Grant
lot size:
0 to 2,999 Square Feet
acres:
0.06
Courtesy:
JMA Properties LLC
zone/comp:

/

View Details

Beautiful new construction with 4 bedrooms and 3.5 bathrooms. 2578 square feet of living space, plus an over sized tuck under garage with room for bicycle parking or a workshop. Features include: spacious rooms, hardwood floors, granite counter tops, gas fireplace, large closets and craftsman features. 5 blocks from NE Alberta and 9 Blocks from N. Williams.
_______________________________________________________________________________________________________                                                                               
10 Comments