About us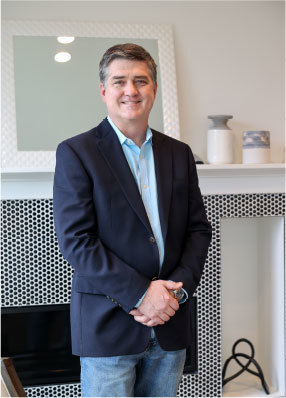 Brian Porter
Thank you very much for visiting my website. I have been a real estate broker in Portland since 2003, and have been a top producing agent for JMA Properties for the past 10 years. I have the experience and skill set to help you buy or sell real estate in Portland, and I am happy working with both sellers and buyers.
A listing agent (works for the seller) is frequently a problem solver. He or she might face questions like... How can we get top dollar for our house on a large lot? Well, a land division might be the answer. I have done this before personally and with my clients. You might be able to sell a house plus a lot, instead of just a lot. What if I need to sell my house in order to buy a new one? You would need to identify the right property and market your home at a competitive price. We help clients navigate contingent sales and offers all the time. It is doable, even in our current market with low inventory.
In addition to being an experienced listing agent, I have worked with hundreds of buyers over the past 17 years. Buyer's agents need to be good at research, and they need to be good listeners. Buyers usually know what they are looking for, but sometimes the right property might not be available. In this case, the strategy might be to build an online profile for the home buyer, and when the right property comes on the market, an automated program will send an email to the buyer immediately. I will listen to your needs and help you find the right house!
I partnered with Amanda Folkestad earlier this year. Between the two of us we will get the job of buying or selling done for you. We have experience with investors, first time buyers, move up buyers, builders, new construction, condos, floating homes, land sales and more. As a team we work together to ensure that your home purchase or sale is clear and goes as smooth as possible. We have a great team of other people we work with as well, including; bankers, inspectors, handymen, contractors and a social media guru.
Feel free to reach out anytime. We are here for you.
---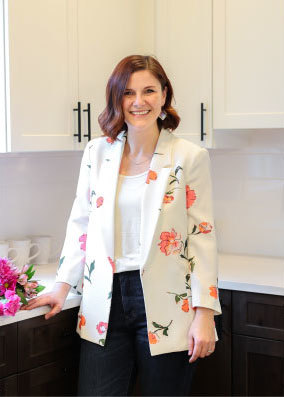 Amanda Folkestad
As a Portland native and 3rd generation Oregonian I have extensive knowledge of our beautiful city. I even spent a summer working as a walking tour guide in downtown Portland and the underground tunnel system.
I love what I do. I love working with people to help them achieve their goals of home ownership. I love looking at homes and presenting them for sale. I enjoy staging and helping my clients get the best value. In the past 13 years I have worked with all types of folks and homes including condos, townhouses, land sales, floating homes, new construction and older homes. Now I live in Happy Valley with my family and am a board member at our neighborhood HOA and local public Charter School. I completely understand that life changes quickly and so do our housing needs and I'm a firm believer that we should love where we live. I'm here if you need to downsize, upsize, invest or otherwise.

I partnered with Brian Porter earlier this year. Between the two of us we have tons of experience in the Portland market. We are always available and ready to take your calls and questions. Working as partners has expanded our business and been really fun!
If you are new to the area or have lived here forever please reach out. Call, text or email me today - we can grab a cup of coffee and talk about homes!
---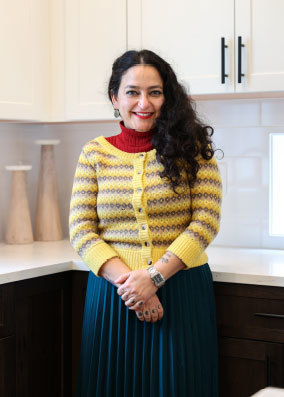 Simmi Malhotra
I was born in New Delhi the capital state of India and that is where I got my academic as well as art and performance education . I moved to Portland after marrying a Portland native and have been living here for over a decade now.
I worked as a professor in India and at Clatsop community College, Astoria & Seaside OR and taught English literature and Transitions in life, I also worked as the Southeast Asian linguistic consultant at Reed college Portland, I speak, read and write Hindi, Punjabi, Urdu, Bengali and English. I have worked in front of the camera as an anchor for a health program on Indian TV and worked behind the camera as Assistant Art Director for the movie Life of Pi with Ang Lee and with Justin Kurzel for the Amazon series Shantaram.
I play music, paint in folk style called Madhubani and I am a trained Indian Classical dancer and have studied Ayurveda and Yoga in Rishikesh. I joined Brian Porter and Amanda Folkestad as the social media manager two years ago. I am enjoying my work here and am looking forward to helping people find their dream home. Check us out on Facebook and Instagram for regular updates for both our real estate and staging pages.
---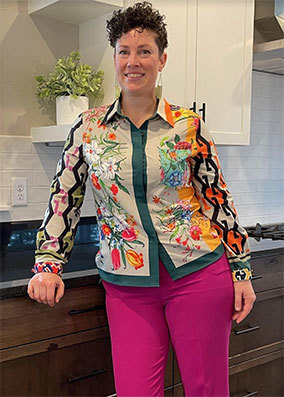 Laura Black
Raised in the PNW, Laura's curiosity for nature has always influenced her desire to create art. She loves mixing natural elements with bold colors, adding texture and pattern, and adding a little quirkiness to create spaces that draw people in and sparks their imagination. Creating, building, and repurposing items to make them one of a kind is her passion, along with long walks in the woods with her dog, Ralph.
---
Selling Portland Homes since 2003
Our team specializes on selling Real Estate in the Portland Metro area including Beaverton, Hillsboro, Lake Oswego, West Linn, Tualatin, Tigard, Oregon City, Happy Valley, Milwaukie, Gresham and Vancouver, but we have experience selling property from Mt. Hood to the beach. Brian and Amanda really go the extra mile to market and sell homes.
We are problem solvers. If a house hasn't sold, it may be due to issues with the marketing, price or staging. Laura Black our staging consultant makes houses look amazing. We provide staging furniture and accessories to our listing clients at no charge. We work with professional photographers who take still photos, videos and sometimes drone photography to professionally highlight homes and make them look their best. When a home looks great online, it gets showings, and showings lead to offers. We offer these services for FREE to our listing clients
Simmi Malhotra Vargas, our in house social media expert focuses on Instagram and Facebook and our websites. Brianporter.com, Portlandduplex.com and Portlandvirtualtours.com. These websites and social media platforms have been a consistent source of buyer leads for years, and these leads help us bring buyers to our listing clients.
The Brian Porter Team is one of the top 300 brokers in Portland as shown in the Portland Real Producers Magazine, and in 2020 our team recorded over $20,000,000 in sales.
Sometimes, follow up is what gets a buyer to write an offer. Janelle Fitzpatrick, our in house Customer Relationship Manger (CRM), specializes in keeping our buyers and sellers informed. She helps us stay "top of mind" with our clients.
Brian has been a broker since 2003 and has successfully closed hundreds of transactions, and his Master Certified Negotiation Expert training has added "next level" negotiation skills to his 18 years of experience. Sometimes it takes an expert to keep a difficult transaction together.
Amanda Folkestad has been a broker since 2007, and she was "Rookie of the Year" at her previous real estate company. She has also closed hundreds of transactions, and she has unique experience selling country properties, floating homes and suburban properties. She is a real pro, in spite of her youthful appearance.
We pride ourselves in clear, concise and timely communication with our clients. We provide our clients with our cell phone numbers, and our team takes pride in answer calls and returning texts and emails.
---
Please give us a call at 503-810-2219 to reach Brian and 503-805-2098 to reach Amanda.