Lake Oswego Condos
Condos in Lake Oswego For Sale
Condos and townhouses in Lake Oswego are concentrated in the Mountain Park area, but there are few condos near downtown and by the lake as well.  Condo values in Lake Oswego tend to be higher than condo prices in other Portland suburbs.  This may be because of the quality of life in Lake Oswego, and the excellent reputation of their public schools. Both Lakeridge and Lake Oswego High score a perfect 10 on the greatschools.org website.
In the last 30 days 5 condos have sold in Lake Oswego ranging from $158,900 up to $346,000 with an average of $219 per square foot. The average market time for these condos was 56 days and the average size is 976 square feet. Condos in Lake Oswego can be super affordable at under $250 per square foot.
The commute to downtown Portland isn't bad either.  Just jump on the I-5 and you will be in downtown Portland in about 10 minutes.  You can also use Hwy 43 or Barbur Blvd to Capital Highway to get to Lake O.  These different routes keep traffic to a comfortable level on most days.
Living in Lake Oswego is sort of like living in a resort.  Super safe, beautiful, clean and family friendly.  If you are one of the lucky ones who lives on the Lake or has a Lake easement, you are able to enjoy one of the most beautiful water features in Oregon... a private lake surrounded by hillsides covered with beautiful homes.  Wow.
If you would like to learn more about the Lake Oswego lifestyle, please let me know.
Thanks,
Scroll Down to see and article about Lake Oswego's "Gallery Without Walls".
Search Results
34 Listings found with the following criteria:
Property type and category like any: CONDO, ATTACHD
County: Clackamas
City: Lake Oswego
34 Listings found with the following criteria:
Property type and category like any: CONDO, ATTACHD
County: Clackamas
City: Lake Oswego
Lake Oswego's Gallery Without Walls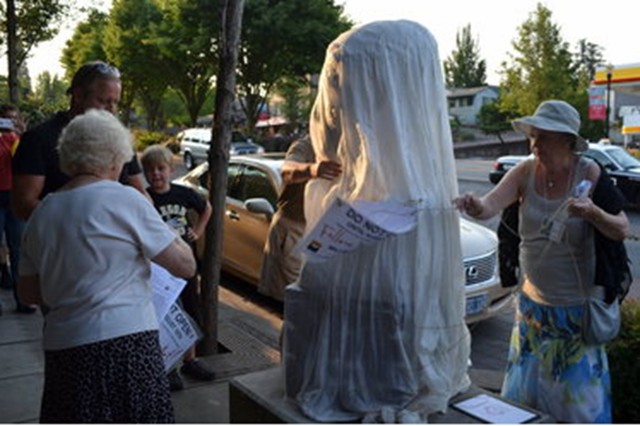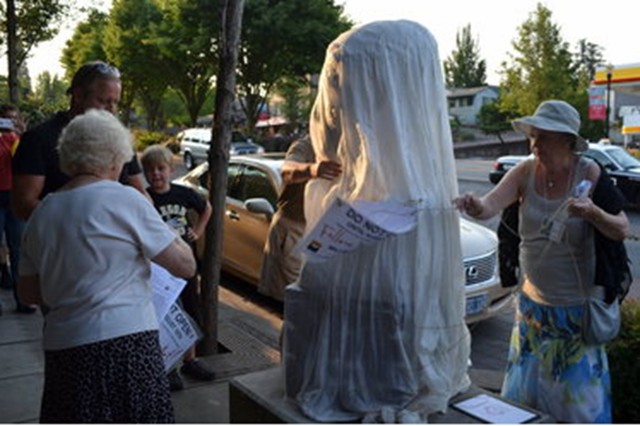 Regional artists created 15 sculptures that they generously loaned Lake Oswego for a two-year period. All over Lake Oswego you could see tightly wrapped statues that were clearly marked DO NOT OPEN! I'm sure I'm not the only one that had the urge to peek.
On August 16, 2012, The Art Council of Lake Oswego held its annual unveiling event. Props to Lake Oswego Arts Council for making this event feel like Christmas in August.
The sculptures were created from materials such as metal, wire, wood, and clay. Several Artist presented their sculptures, stilt-walkers, jugglers, local food vendors, balloon artist, and street performers all contributed to the merriment.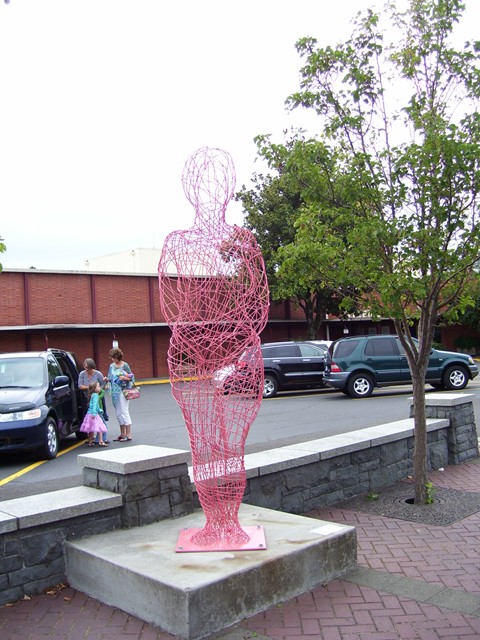 Lake Oswego residents voted Keith Jhelum's "Vincent" a Jack Rabbit their favorite, making it a permanent piece. The Jack Rabbit can be enjoyed at its new home on First Street. Artists talked about their inspiration, their creative process, and art in general. As a Lake Oswego resident, I feel very privileged to be able to view the collection that beautifies our surrounding streets.
Consider this your personal invitation to tour the current Gallery Without Walls. To submit a sculpture for next year or for maps and information about this event, visit www.artscouncillo.org.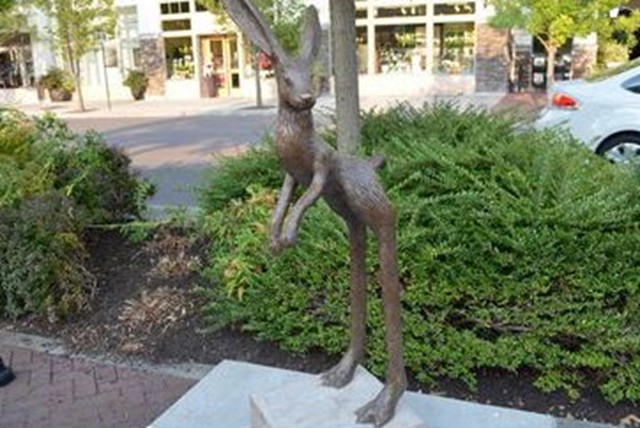 Article By: Dayna Dague, Lake Oswego Realtor and proud resident.
Edited By: Brian Porter
2 Comments