Oregon City Real Estate
 Oregon City Real Estate
Oregon City is a suburb South of the Portland metro and has a population of 36,360 according to the last census in 2017. Oregon City is becoming more popular due to its location on the Willamette and Clackamas Rivers, excellent schools and wide variety of homes. You can get a lot for your money in Oregon City including more space. There are many homes here on large lots and acerage. parks including the Clackamette park on the river. The Clakamette Park includes a boat ramp and skate park. 
Currently there are 145 active listings in Oregon City ranging from $289,900 up to $2,499,880 with an average price per square foot of $231. There are 151 homes pending sale in Oregon City ranging from $196,900 up to $1,374,950 with an average price per square foot of $224. In the last 30 days 73 homes have sold in Oregon City with an average price of $230 per square foot. These homes ranged in price from $227,000 up to $1,100,000 and were on the market for around 40 days. The average home size in Oregon City is 2116 square feet. 
Oregon City has lots of home styles with homes dating back to the turn of the Century to new homes being built today. Oregon City has wonderful schools including 7 elementary schools, 2 middle schools, 1 high school and community college. Oregon City High School is one of the best schools in Oregon and Clackamas Community College draws folks from all over the city. 
Oregon City has neighborhoods and a charming downtown area as well as farm land and open spaces. Below is a photo of a home that Brian sold in Oregon City: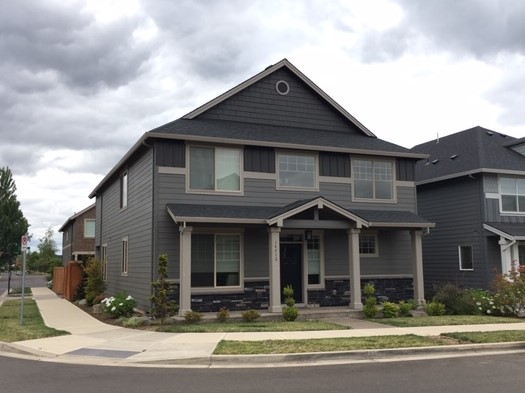 Here is a video of a newer development in Oregon City. Brian sold a home here:
Written by Amanda Folkestad
Search Results
223 Listings found with the following criteria:
Order: created_at DESC
City: Oregon City
1 Comment