Gresham Real Estate
Gresham Real Estate For Sale-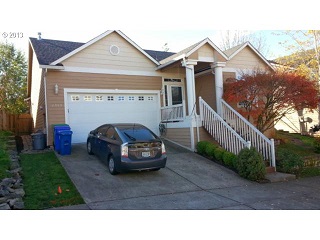 Gresham is an east-side suburb of Portland Oregon, and it is the Gateway to Mount Hood and the Columbia River Gorge. Many people select Gresham as home because they want to be closer to nature and farther from the city.  Lot sizes in Gresham are larger than Portland, and houses tend to be more affordable on a price per square foot basis.  There are still some bargains in the Gresham area, so enjoy this page, and let me know if anything looks interesting!
2018 has been a great year for real estate sales in Portland.  House values went up and inventory went down.  A lot of buyers have been priced out of the close in Portland market. There continues to be inventory out in East County that is under $400,000, although they are harder to come by.
If you are looking for Gresham Real Estate under the $400K range, let us know! We would be happy to assist you in your search.
In the last 30 days 94 homes have sold in Gresham ranging from $134,000 up to $777,500 with an average price of $190 per square foot. These homes sold in around 8 days on the market and were on average 1846 square feet.
Thanks,
Search Results
231 Listings found with the following criteria:
Property type and category like any: CONDO, DETACHD, ATTACHD
County: Multnomah
City: Gresham
 Continue reading about Portland Duplexes