Portland Townhouse
83 Listings found with the following criteria:
Order

created_at DESC

Property type and category like any

ATTACHD

City

Portland
Narrow your search
83 Listings found with the following criteria:
Order

created_at DESC

Property type and category like any

ATTACHD

City

Portland
Narrow your search
---
Portland Townhouses, Townhomes and Row Houses For Sale
Start your Portland Townhouse search here.  
Below is an example of some townhouse style condos we recently sold. If you are interested in our current under construction properties similar to these please call or text today! 503-810-2219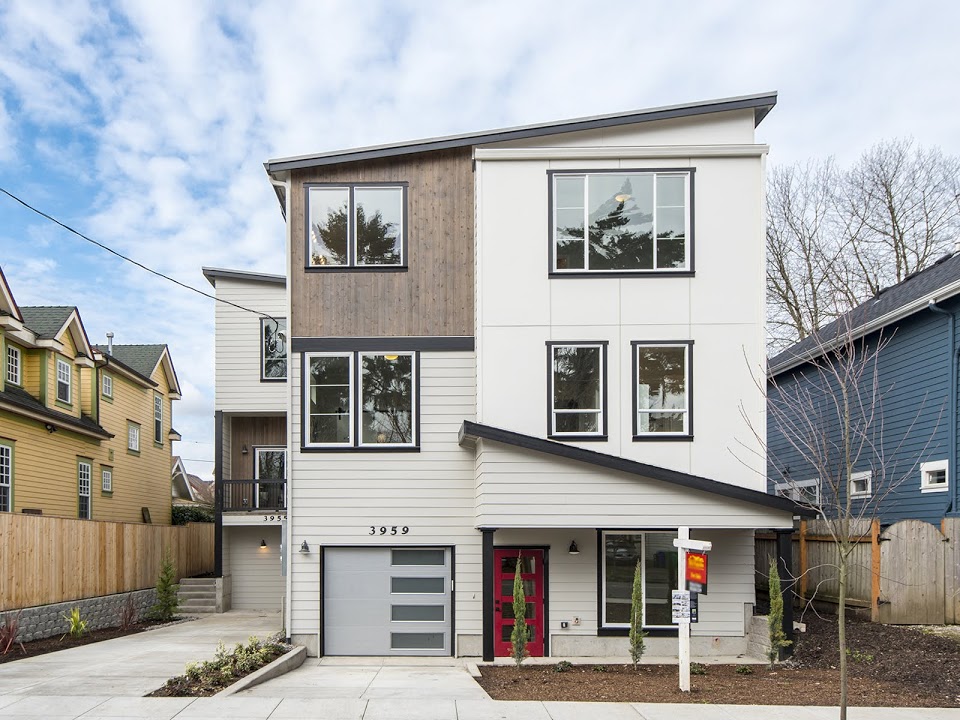 In the last 30 days 16 townhouses have sold in the city of Portland ranging from $223,000 up to $710,000 with an average of $259 per square foot. These townhouses sold in around 64 days and were on average 1591 square feet in size.
Thanks,
Brian Porter 503-810-2219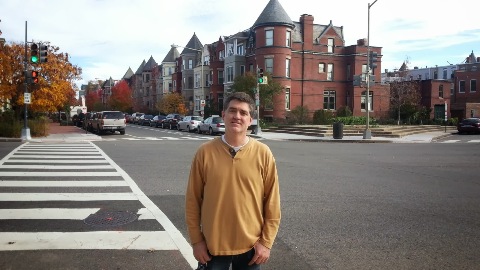 Portland is following the trend of the East coast with attached housing. Above is a picture of Brian in front of some beautiful Town homes in Washington DC.
Portland Townhouses are becoming more and more popular. It is getting harder for infill builders to find lots that are profitable to build on, and because of this many builders are moving to townhouses. Attached homes are more affordable than single family detached homes because you can frequently put two townhomes on a lot.
Townhomes offer the benefit of garages, backyards, plenty of square footage, but a more reasonable price. In the next 12 months, I will be listing several townhomes in N and NE Portland, so if you would like to get ahead of the pack, please give me a call, and I will let you know where the new townhouse will be located. In the past few years, builders have been improving the quality of townhomes, and many offer double wall construction and dedicated airspace between the attached homes. This is a huge factor in sound mitigation.
Portland townhouses are known by several names: townhomes, attached houses, row houses and sometimes brownstones. They are basically houses attached to other houses usually of the same style and design. They can be either condos or not depending on the development. If they are condos, the Condo Association takes care of exterior maintenance... for a fee of course.
Another benefit of Portland Townhouses is that, like condos, they are often located in popular, preferred areas of town. Townhouses are often close-in, near downtown, providing an easy commute and a relaxed lifestyle in a nice neighborhood. The neighborhoods near townhouses may feature restaurants and other entertainment within walking distance, or an easy bike ride to major popular attractions.
Townhomes are a good choice for a buyer who doesn't want the commitment of a single family home, but a condo doesn't offer enough space or privacy. The cost of a townhouse on a price/square foot basis is usually more than a single family home, but less than a condos (flats).
Because Portland Townhouses are so popular, they may be hard to find. A Portland real estate professional can help you land the residence of your dreams. For help finding a townhouse for sale, call Brian Porter. Brian Porter has been a Portland Realtor since 2003. He has the knowledge and experience to help you find the best real estate in Portland.
Here are some photos of Portland Townhouse Style Condos: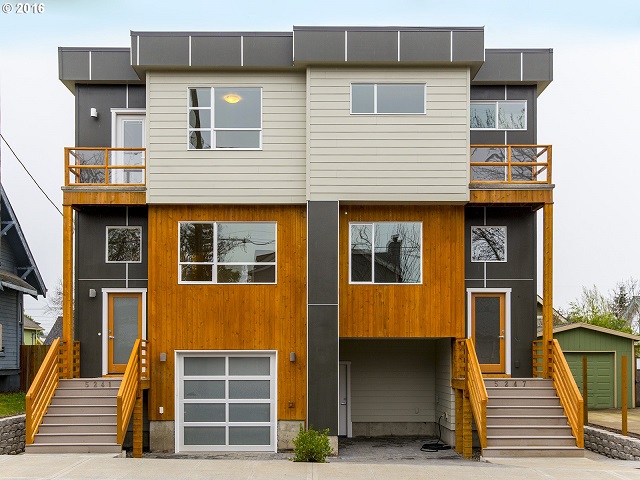 Townhouse style condo built by Firenze Development, Inc.