Tualatin Real Estate
 Tualatin Real Estate
Tualatin is a Southwestern suburb of Portland, bordered by Sherwood and King City. Tualatin is home to 26,054 people according to the 2010 census. It is mostly in Washington county, although a small portion of Tualatin is in Clackamas county. Tualatin is known for having good schools, great shopping and newer neighborhoods. 
Currently there are 65 homes for sale in Tualatin ranging from $155,000 up to $13,499,000 with an average of $345 per square foot. There are 40 homes pending sale in Tualatin ranging from $255,000 up to $857,000 with an average of $215 per square foot. These homes were on the market for around 26 days and are on average 2321 square feet in size. In the last 30 days 41 homes have sold in Tualatin. These sold homes were $250,000 up to $1,250,000 in price with an average of $234 per square foot. The sold homes were on the market for on average 24 days and were around 2071 square feet in size. Overall, the Tualatin real estate market is stable and there is new development that is continuing to happen here.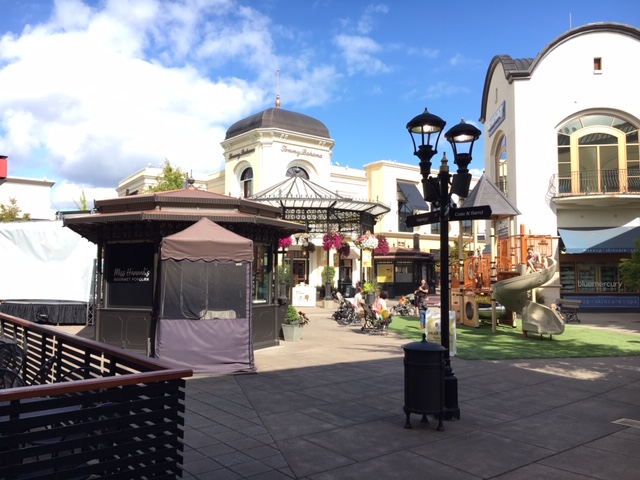 One of the biggest draws to Tualatin is Bridgeport Village, a large open air European Style shopping center that was built in 2005. Bridgeport Village is a place to shop, eat, go to a movie or just hang. There is an open air center with kiosks and a great play structure. On any given day you will see moms with kids just playing and enjoying themselves or many shoppers. Many large retailers and chain restaurants are located at Bridgeport Village along with some smaller local ones too. It is a fun experience, especially on a nice day. 
Here is a video of the Bridgeport shopping center in Tualatin:
Another draw to Tualatin is the schools. There are 3 elementary schools, one middle school and one high school. Tualatin High School has good test scores- way above the state average. 
Tualatin is also home to the Annual Tualatin Crawfish Festival- the nations oldest celebration of Crawfish. Just a fun fact! Hayden's Lake Front Grill is another staple in Tualatin for dining and enjoying an afternoon on the man-made lake in Tualatin Commons. 
If you are interested in hearing more about Tualatin or looking for homes here, please call Brian today- 503-810-2219.
Search Results
80 Listings found with the following criteria:
Order: created_at DESC
City: Tualatin