Close In NE Portland Homes
101 Listings found with the following criteria:
Order

created_at DESC

High school

Grant

City

Portland
Narrow your search
101 Listings found with the following criteria:
Order

created_at DESC

High school

Grant

City

Portland
Narrow your search
---
Close In NE Portland Neighborhoods-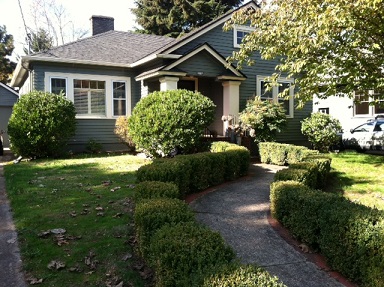 Close in NE Portland features many established and up-and-coming neighborhoods.  Some of the close-in neighborhoods include Laurelhurst, Alameda, Beaumont, Sabin, Concordia, Grant Park, Irvington and Piedmont.  These neighborhoods are growing in popularity. Homes in this area are likely to be a great investment over time. When you are ready to purchase a home in close-in Northeast Portland, call Brian Porter. As a Portland REALTOR since 2003, Brian Porter can help you find the right home for your lifestyle.
The demographic trend in Portland is to live close to downtown where you can ride your bike to work or take transportation.  Close in NE Portland is filled with neighborhood shops, restaurants, boutiques, coffee shops and bars.  This area is very walk-able, very urban and very hip.  NE Portland mixes convenience with beautiful old homes.  No wonder home prices in these premium neighborhoods are so high.
We are seeing more and more ADU- accessory dwelling units- being built in NE Portland. These ADU's include both new construction and older homes. The trend in building is to add an ADU or guest suite to allow for short and long term renting and multi generational living. Below Brian explains this a little more:
Brian Porter knows his way around Portland well, having lived and worked in many of our fair city's local neighborhoods.You can benefit from his knowledge of the area. He can also help to simplify the otherwise daunting process of looking for a new home.
Start with our online search, and browse through the current MLS listings for Portland real estate. When you find something you like, call Brian Porter to schedule an appointment to go look at the property. If you're enthusiastic but you don't see your dream home at the moment, let us watch the MLS listings for you.
If you would like, I can set up an automated email program that will notify you when a close in NE Portland home for sale comes on the market.  The market is moving very fast right now, and the best houses are selling in just a few days.
Here is a video of the Alberta Arts District in Close In NE Portland.  This area is filled with restaurants, bars, cafes and boutiques.  This video was shot at the corner of NE 14th Place and NE Alberta Street.
Thanks,
Brian Porter
503-810-2219