You may be wondering how you can afford buying a new home in Portland. Purchasing a new home can seem way out of reach to many buyers in the Portland area. Prices in the inner East side have increased so much in the last few years it has made it difficult for some to purchase within the city limits. Today we see buyers using creative tactics to afford their homes. This article will cover a few things we know that help make new construction homes affordable.
 A HomeReady Mortgage is a Fannie Mae, first-time home buyer loan program, with minimum down payment requirements, and some very particular underwriting characteristics.
Read on for more info from Jolin Warren at Umpqua Bank. 
 The Royal Arms Condos are located between NW 23rd Avenue and the Pearl District right on the Streetcar line. The location is excellent being blocks from either the happening Pearl district or NW 23rd Avenue. Shopping, groceries and restaurants are all close by and a car is not necessary if you choose to call the Royal Arms condos home.
 Brentwood Darlington is a neighborhood in SE Portland located between SE 45th and SE 82 Avenues and SE Duke and SE Clatsop Streets. Brentwood Darlington is bordered by the Lents, Woodstock and Mt Scott / Arleta neighborhoods and has become a very popular neighborhood in the last 5 years. It seems that Brentwood Darlington is continuing to thrive and gain popularity among locals and transplants alike. Currently homes selling in the Brentwood Darlington neighborhood are receiving between 4 and 5 offers and we see this trend continuing through the summer. Thats pretty good considering the area was coined "felony flats" years ago.
Grant High School is well known for its academics, sports and extracurricular activates. It is loved by students, parents and teachers alike. Towards the end of summer there is usually a push for homes that are in the Grant high school district and this summer was no exception to that.
 University Park is a neighborhood in North Portland located north of the Willamette River, South of Lombard Street, East of Cathedral Park and West of Chautauqua Blvd. The University Park neighborhood is named for the University of Portland, a Catholic University that was originally Methodist. University Park has a large variety of homes and is mostly residential with the exception of the school.
 The Piedmont Neighborhood is located in North Portland between Columbia Blvd and Ainsworth and I-5 and Martin Luther King Blvd. The Piedmont neighborhood is known for having amazing bungalows and craftsmans as well as some great parks, public transportation and being easily accessible. Piedmont has a laid back vibe with a great sense of community and in the last 10 years has become a hot spot in Portland.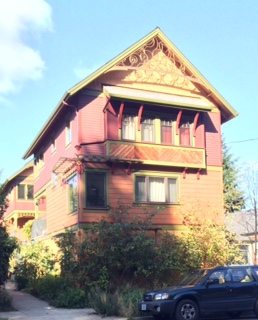 The Lakewood Neighborhood is located next to Old Town, Oswego Lake and the Willamette River in Lake Oswego. Homes in Lakewood were built anywhere from the turn of the century until today, but predominantly in the 1930's and 1940's. The Lakewood neighborhood of Lake Oswego is known for having some lovely homes right on Oswego Lake and being close to downtown Lake Oswego's shopping and dining.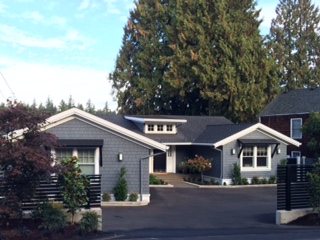 The Alameda neighborhood is very desirable with beautiful homes, great schools and a nice retail core. Alameda is located in inner NE between the Beaumont and Hollywood neighborhoods. Alameda sits South of Prescott, North of Knott, West of 33rd Avenue and East of 24th Ave. Alameda is a small neighborhood that includes the infamous Alameda Ridge with grand old craftsmans, tudors and colonials that overlook the city with some amazing views.
This article is about the Beaumont Wilshire Neighborhood in NE Portland. Read about the flavor of the area: featuring house facts, local businesses, parks and schools.
Portland is known for it's beautiful lush green landscape, being close to the mountains, the beach and of course being weird! Portland truly is a unique city with much to offer. We have eclectic neighborhoods, businesses, people and homes alike. This article will outline Portland's most popular house styles and take a closer look into each one.
This article is all about Portland's newest Condo building in the Pearl district, The Vista. Read on to get information about finishes, pricing and completion timelines. 
 The Woodstock neighborhood is located in the popular inner SE portion of Portland. Woodstock is bordered by Holgate St to the North, SE 45th and SE 60th to the East, Johnson Creek to the South and 39th Avenue to the West. Woodstock is a nice mix of residential and commercial with a good variety of home styles and businesses.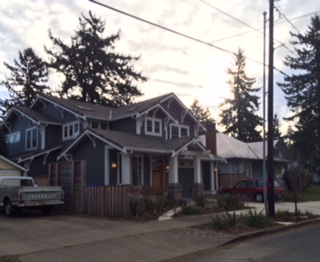 Portland is known for it's great neighborhoods on the inner Eastside and Creston Kenilworth in SE Portland is no exception. The Creston Kenilworth neighborhood is located in inner SE Portland between SE Powell and SE Holgate North to South and SE 26th Ave and SE Foster (around SE 61st) West to East. Creston Kenilworth is a small pocket neighborhood that is bordered by larger more well known areas like Reed and Brooklyn. There is a nice mix of residential and commercial properties in the Creston Kenilworth neighborhood with homes ranging in size, style and year built.
 The Northwest District in Portland is located between the West Hills and I-405 and Nicolai to Burnside Streets. The Northwest District is also known as the Alphabet district and NW 23rd. The Northwest District is dense with residential and retail properties. Some of Portland's best boutique shopping is on NW 23rd Avenue and people from all around the city shop here. The variety of housing in the Northwest District is great ranging from condos to turn of the century mansions. The Northwest District is a wonderful pocket of Portland that shouldn't be missed.