The Landing Condos - Classic Condos in Johns Landing
November 03, 2015 09:57
 The Landing Condos - Classic Condos in Johns Landing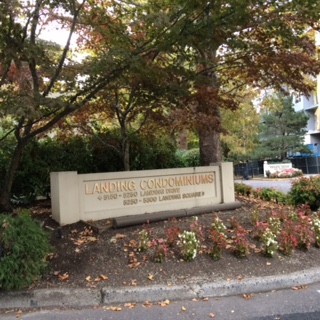 The Landing Condos are right on the Willamette River in the John's Landing neighborhood of SW Portland. John's Landing is located on the Willamette River Close to the Sellwood bridge and is 5 minutes from Portland's downtown core. There are lots of condos in John's Landing along the river including the Landing Condos.
The Landing Condos were built in 1980 and have been well maintained since being built. The Landing Condos are simple, but nice from the outside and the condos are all unique on the inside. The floorplans are similar, but the finishes and colors are different from condo to condo. The Landing Condos stand 3 stories high and are home to 96 condos total. The condos at the Landing range in size from 728 square feet up to 2885 square feet. Most are 1 bedroom and 1 bathroom, there are some 2 bedrooms 2 bath units and very few 3 bedroom condos here. Most condos are one level, but some have two.
Currently there are no condos for sale in the Landing Condos. In the last 12 months 11 condos have sold. 10 of them have been 1 bedroom 1 bathroom units around 700 square feet and one a 2 bedroom. The sold condos were on the market for on average 33 days and sold for $268 per square foot on average. The average square footage of the sold condos was 802 square feet and the sold prices ranged from $189,900 up to $280,000. The Landing Condos are very affordable compared to other condos close by in the South Waterfront district.
The Landing Condos have secured access, deeded parking, a wonderful swimming pool, storage lockers and more. The Landing condos are not new or fancy, but are comfortable and some of them have been updated in a lovely way. The condos in the Landing are affordable. comfortable and great for anyone who needs to live and work downtown or at OHSU. The accessibility to downtown is great and the Sellwood bridge is very close too. John's Landing has lots of local businesses on Macadam Ave including restaurants. John's Landing has a very commercial feel with most of the residential area being condos on the River.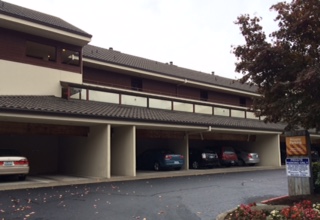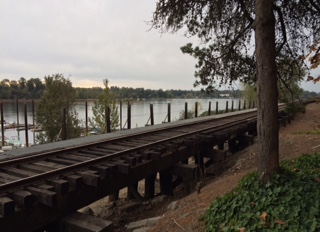 Written by Amanda Folkestad and Brian Porter