Portland Luxury Homes
Portland Luxury Homes
Address:

28950 SE HEIPLE RD Eagle Creek, OR 97022

Videos:

Price:

$949,000

Sqft:

4063

MLS#:

20084722

Built:

2003

Beds:

4

Baths:

3.0

County:

Clackamas

Nhood/Bldg:

Eagle Creek

Taxe/yr:

$6,764.07

Schools:

Eagle Creek / Estacada

Lot Size:

5 to 6.99 Acres

Acres:

6.09

Courtesy:

JMA Properties LLC

Status:

Sold

---

View Details

Remarks

Private 6+ acre retreat in Eagle Creek. This custom built home has beautiful grounds, tall ceilings, large windows, hickory cabinets, wrap around aluminum deck, large garage, central vacuum, sauna shower/tub combos. The lower level is set up for an awesome guest suite with entrance, kitchen, W&D. Walking/biking trails, detached shop with power, water and restroom. Car collectors dream, room for 8 cars! Don't miss this gorgeous, private, serene property. 1/4 mile from Clackamas River.
Portland Luxury Homes had a great year with 80 sales above the 2 million dollar mark ranging from $2,000,000 up to $6,900,000 with an average price per square foot of $432. Most of these sales occurred in SW Portland or Lake Oswego. The average days on market for these luxury homes that have sold in the last 12 months is 72 days. The average size of these luxury homes was 6330 square feet.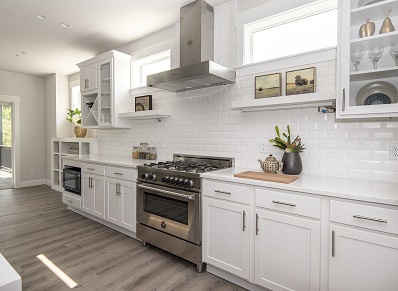 has a number of luxury estate homes that are of the pre-1940 vintage, in fact almost of all of the luxury estates sold in 2013 were 1940 or older. These homes were found mostly in Portland Heights and Dunthorpe. In Portland, the luxury homes are all about quality of workmanship. These old school homes have amazing wood work, box beams, wainscoting, hardwood floors, wood window frames, elegant staircases and formal living spaces.  The homes generally sit on estate sized lots, and sometimes have city, mountain, lake or river views.
The luxury homes in Lake Oswego tend to be newer. In fact only one of the luxury homes that made our top 21 list was built in the pre-war era. In Lake Oswego, it is all about the view. Homes on the lake snatch a premium price, but they certainly have the proverbial million dollar view.
Of course location and schools also play an important part in pricing luxury homes in Portland. Riverdale high school in the Dunthorpe neighborhood is considered the best public high school in the state, and Lincoln High School (Portland Heights) and Lake Oswego Schools are considered top tier schools as well.
Search Results
85 Listings found with the following criteria:
Order: created_at DESC
Property type and category like any: DETACHD
City: Portland, Beaverton, Milwaukie, Happy Valley, Tualatin, Lake Oswego, West Linn
Price: at least $2,000
Sqft: at least 5000
85 Listings found with the following criteria:
Order: created_at DESC
Property type and category like any: DETACHD
City: Portland, Beaverton, Milwaukie, Happy Valley, Tualatin, Lake Oswego, West Linn
Price: at least $2,000
Sqft: at least 5000
Send a comment or question to Brian