Hillsboro Real Estate
Hillsboro Real Estate For Sale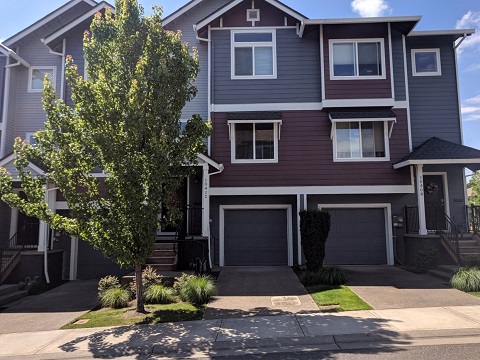 This is a townhouse that we recently sold in Hillsboro
Hillsboro is the fifth largest city in the state of Oregon, and It is home to many high tech companies, including Intel. The commute to downtown Portland from Hillsboro is around 30 minutes on US 26 (if traffic isn't too bad). Hillsboro has an old downtown area, but it also have many new neighborhoods with contemporary suburban designs.

Hillsboro has many types of homes ranging from contemporary craftsman homes to condos to large farm houses. There really is something for everyone in Hillsboro Real Estate.
This is a video of a park in Hillsboro close to a townhouse that Brian just sold
Currently there are 33 homes for sale in the city of Hillsboro ranging from $354,000 up to $1,018,000 with an average price of $262 per square foot. There are also 196 homes pending sale in Hillsboro at this time. The prices range from $260,000 up to $1,495,000 with an average of $245 per square foot. In the past month 115 homes have sold here ranging from $311,502 up to $1,200,000 with an average price per square foot of $247. The sold homes were on the market for around 31 days and were on average 1936 square feet in size.
Thank you for reading this article about Hillsboro Real Estate. If you have any questions, feel free to give me a call at 503-810-2219.
#hillsbororealestate
#hillsborohomesforsale
Thanks,
Brian
Search Results
219 Listings found with the following criteria:
Order

created_at DESC

City

Hillsboro
Narrow your search
219 Listings found with the following criteria:
Order

created_at DESC

City

Hillsboro
Narrow your search