Wilsonville Real Estate
 Wilsonville Real Estate
Wilsonville has a wide variety of home ranging from large newer homes to smaller condos and communities. Wilsonville is home to 19,509 people according to the 2010 census and is continuing to grow. Wilsonville is primarily in Clackamas County, although parts are in Washington County. There are many neighborhoods and areas in Wilsonville including both Charbonneau and Villebois. Wilsonville has excellent schools, Wilsonville high school is ranked a 9 out of 10 on greatschools.org and has very high test scores compared to the state average. 
People who live in Wilsonville love the space, beautiful green parks and wide variety of homes. There is public transportation through Tri-Met and also great shopping and businesses. Villebois is a newer community that has single family homes, townhouses and condos. Villebois also features parks, a farmers market and community center. 
Currently there are 115 homes for sale in Wilsonville ranging from $161,500 up to $4,895,000 with an average of $253 per square foot. There are 56 homes pending sale in Wilsonville at this time ranging from $215,000 up to $ 2,499,000 with an average of $242 per square foot. The pending homes were on the market for on average 45 days. In the last 30 days 42 homes have sold in Wilsonville ranging from $195,000 up to $2,630,000 with an average of $243 per square foot. These sold homes were on average 2412 square feet in size and on the market for around 50 days. Wilsonville continues to be a strong market with higher price per square foot than some neighboring areas. 
Here is a new construction home that Brian sold in Wilsonville: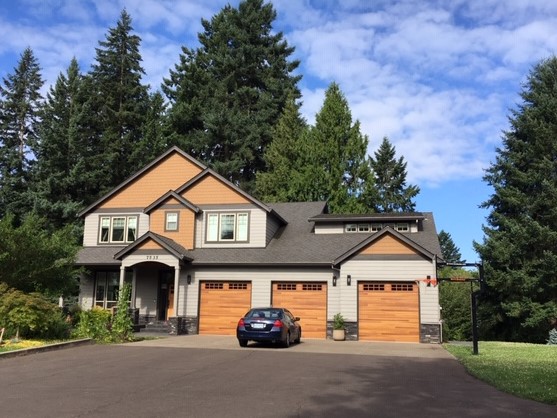 It is not unusual to find new large homes tucked into neighborhoods with older homes in Wilsonville. The streets here are full of homes on large lots with space to roam. It is also common to find large planned communities in Wilsonville with a mix of condos, townhouses and some single family homes. Wilsonville has lots of green spaces and parks. I stumbled upon this beautiful community garden while in Wilsonville the other day, check out the video:
As you can see Wilsonville is a unique suburb of Portland with great outdoor spaces and newer homes. If you are interested in learning more about Wilsonville or seeing any of these homes please give Brian a call 503-810-2219. 
Written by Amanda Folkestad
#wilsonvillerealestate
#wilsonvillehomesforsale
Search Results
117 Listings found with the following criteria:
Order: created_at DESC
City: Wilsonville