Milwaukie Real Estate
Milwaukie Real Estate For Sale
Milwaukie OR real estate is doing well.  This suburb, about 15 minutes south of Portland offers homes that are more affordable and typically on larger lots that its neighbor to the north.  As prices in Portland go up, it makes Milwaukie a real estate more attractive.
Many homes in Milwaukie were built in the early to mid 1900's.  Homes in Milwaukie vary greatly with small bungalows on large lots, sprawling ranches and split levels to large new construction luxury homes. There is something for everyone in this small town just about 15 minutes from downtown Portland via car. Milwaukie has a lot to offer homeowners with its quaint downtown, river frontage, close proximity to downtown, great farmers market and more.
In 2016 Renaissance Custom Homes developed a whole street in Milwaukie with beautiful new homes, and new construction is becoming popular in Milwaukie because of lower land prices than in Portland. Here is an example of a new home in Milwaukie: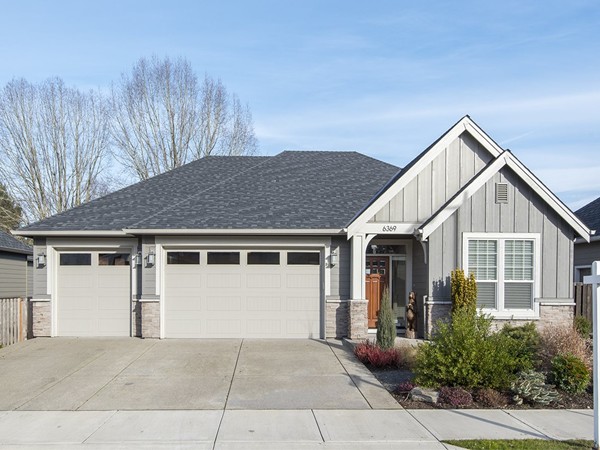 Milwaukie real estate vaires greatly in value and price. Currently there are homes starting at $199,900, but homes listed in the MLS go up as high as $1,988,000.
This is a great place to lay down roots for first time buyers, up size for growing families or even downsize for empty nesters. Milwaukie is home to one of the best farmers markets Portland has to offer in my opinion. The Milwaukie Farmer's market happens on Sundays from 9:30 am until 2 pm between May and October. Here you can find local produce, food, soft goods, music, balloon animals and more kid activities. There are no pets allowed at this market so be mindful of that. The market is downtown adjacent form the Milwaukie Library and blocks from the Waldorf school.
In the past 30 days 89 homes have sold in Milwaukie ranging from $224,999 up to $850,000 with an average of $211 per square foot. These homes were on average 1939 square feet and were on the market for around 37 days. 
We love showing homes in Milwaukie! Feel free to call or text Brian today 503-810-2219.
#milwaukierealestate
#milwaukiehomesforsale
Search Results
71 Listings found with the following criteria:
Order: created_at DESC
City: Milwaukie
71 Listings found with the following criteria:
Order: created_at DESC
City: Milwaukie
Send a comment or question to Brian