About us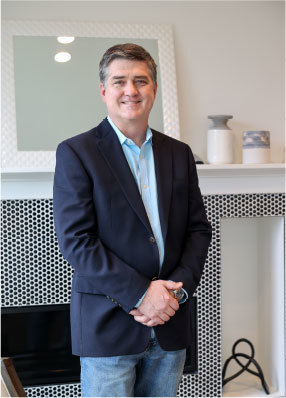 Brian Porter
Thank you very much for visiting my website. I have been a real estate broker in Portland since 2003, and have been a top producing agent for JMA Properties for the past 10 years. I have the experience and skill set to help you buy or sell real estate in Portland, and I am happy working with both sellers and buyers.
A listing agent (works for the seller) is frequently a problem solver. He or she might face questions like... How can we get top dollar for our house on a large lot? Well, a land division might be the answer. I have done this before personally and with my clients. You might be able to sell a house plus a lot, instead of just a lot. What if I need to sell my house in order to buy a new one? You would need to identify the right property and market your home at a competitive price. We help clients navigate contingent sales and offers all the time. It is doable, even in our current market with low inventory.
In addition to being an experienced listing agent, I have worked with hundreds of buyers over the past 17 years. Buyer's agents need to be good at research, and they need to be good listeners. Buyers usually know what they are looking for, but sometimes the right property might not be available. In this case, the strategy might be to build an online profile for the home buyer, and when the right property comes on the market, an automated program will send an email to the buyer immediately. I will listen to your needs and help you find the right house!
Feel free to reach out anytime. We are here for you.
---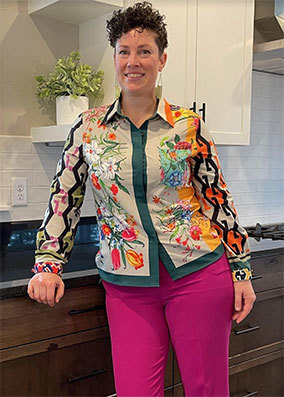 Laura Black
Raised in the PNW, Laura's curiosity for nature has always influenced her desire to create art. She loves mixing natural elements with bold colors, adding texture and pattern, and adding a little quirkiness to create spaces that draw people in and sparks their imagination. Creating, building, and repurposing items to make them one of a kind is her passion, along with long walks in the woods with her dog, Ralph.
---
Selling Portland Homes since 2003
Our team specializes on selling Real Estate in the Portland Metro area including Beaverton, Hillsboro, Lake Oswego, West Linn, Tualatin, Tigard, Oregon City, Happy Valley, Milwaukie, Gresham and Vancouver, but we have experience selling property from Mt. Hood to the beach. Brian really goes the extra mile to market and sell homes.
We are problem solvers. If a house hasn't sold, it may be due to issues with the marketing, price or staging. Laura Black our staging consultant makes houses look amazing. We provide staging furniture and accessories to our listing clients at no charge. We work with professional photographers who take still photos, videos and sometimes drone photography to professionally highlight homes and make them look their best. When a home looks great online, it gets showings, and showings lead to offers. We offer these services for FREE to our listing clients
The Brian Porter Team is one of the top 300 brokers in Portland as shown in the Portland Real Producers Magazine multiple times, including the September 2022 edition.
Brian has been a broker since 2003 and has successfully closed hundreds of transactions, and his Master Certified Negotiation Expert training has added "next level" negotiation skills to his 19 years of experience. Sometimes it takes an expert to keep a difficult transaction together.
We pride ourselves in clear, concise and timely communication with our clients. We provide our clients with our cell phone numbers, and our team takes pride in answer calls and returning texts and emails. 503-810-2219
---
Please give us a call at 503-810-2219 to reach Brian directly