Portland Homes
Portland Homes For Sale

Portland homes are as unique as they come with lots of great neighborhoods and home styles to choose from. There are a lot of exciting things happening in our current market in Portland. Prices are up, sales are up, inventory is down and buyers are abundant. We have some new construction listings that have recently hit the market and some that are coming soon. Please contact us if you would like to preview any of these upcoming listings. We would love to show them to you.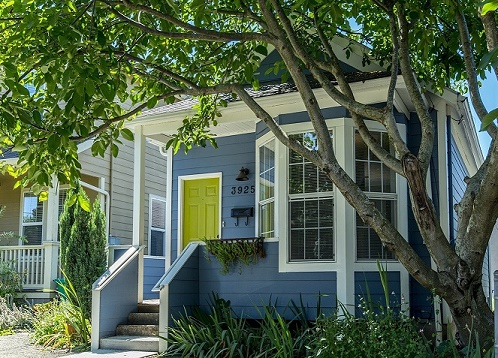 Portland's real estate market right now starting to level out from the previous seller's market we have been experiencing for the last 5+ years. Currently there are 270 homes for sale in inner NE Portland (97211,97212,97213) with an average of $270 per square foot. The homes on the market start at $239,500 and go up to $2,998,000 with an average size of 2451 square feet and market time of 54 days. There are also 193 homes pending sale in NE Portland at this time with an average of $266 per square foot. There have been 128 sales in the last month in inner NE Portland (97211,97212,97213 zip codes). Homes ranged in value from $179,000 up to $1,505,000 with an average of $269 per square foot. On average the homes that sold in the last 30 days were on the market for 24 days and were approx. 2392 square feet in size. 
Of course, every neighborhood and area is different. We try to stay on top of what is happening in the Portland Metro area and are happy to share that information with you. Please call or email us anytime to discuss what is happening in your neighborhood.
Please use the "narrow your search" option below to modify your search criteria and find exactly what you are looking for.  If you would like for me to prepare a custom search for you, just let me know.  My phone number is 503-810-2219.  I have sold hundreds of Portland Homes over the past 10 years, and I am happy to use my experience to help you in your search and negotiations.  Don't be bashful in your search for Portland Homes For Sale.  
Search Results
3361 Listings found with the following criteria:
County: Multnomah, Clackamas, Washington
City: Portland
 Continue reading about: Portland Townhouses