What to Expect When Buying a Home
March 19, 2014 12:46
 What to Expect When Buying a Home!
Congratulations on making a decision to purchase a home. This is a very exciting time, but can also be overwhelming. This article maps out the journey of buying a home and gives you a good idea of what to expect throughout the process.
The first thing you need to do after making the decision to purchase a property is put your team together. It is time to select a realtor and mortgage broker or bank to work with. It is important to choose a realtor based on your needs and meeting with them before you start looking at houses is a good way to see if you are compatible. This is an opportunity for you to get on the same page with each other and set some expectations of how things will work while you are house hunting. The realtor that you choose will probably have some referrals for you in regards to a lender that can help with your loan, but if not a personal referral from a friend or family member is always helpful. It is a good idea to contact a lender at the beginning stages of this process; this will ensure that you are looking at homes you can afford. The lender will ask you to fill out an application and send them some financial documents in order to get you a hard pre-approval.

Once you have a realtor you will be able to access properties in person and start your search in the field! This is a very exciting time and looking at homes can be fun, but also exhausting. Beginning your search online is a great starting point; here you can map properties, look at photos and use mortgage calculators to get an idea of monthly costs for you. Driving by properties is also good practice in order to get a feel for the street and neighborhoods. If you are still interested after driving by a property let your agent know so that they can set up a tour. I would recommend looking at a maximum of 6 homes per day unless there is a tight timeframe. More than 6 in one day can be tiring and can also make it difficult to focus on the homes. Sometimes buyers will look at one home and know it is the one and other times it can take months of looking before finding the perfect house. In general buyers look at about 10 houses in person before making an offer.

Once you have found a home making an offer to purchase is in order. Your agent will help you navigate the contract and discuss terms with you. There are many options for structuring a deal, but in general the closing date is 30-45 days out with 1% earnest money, a down payment and inspection contingencies. Your earnest money is due at the title company after the offer is accepted. It can take about a week to negotiate with a seller, but generally is within a few days. Your earnest money is money that shows the seller you are serious about buying their home and will go towards your down payment at closing. For example if you are buying a home with $10,000 for a down payment and offer $2000 in earnest money, you will need to bring in another $8000 to close the deal.

The home inspections will be the first item of business after depositing the earnest money with the title company. Most buyers do a total home inspection and a sewer scope. The home inspection will cover all the major systems and runs around $400 for a single family home. The sewer scope will cost on average $100- most companies will give you a DVD with a video of the line for future reference. All inspection costs are expected to be paid for by the buyer. We always recommend inspections, especially with older homes. It is a good thing to know what you are getting into. Sewer repairs can be very costly and prior to closing the deal can be negotiated with the seller if needed. Your inspections give you a platform to either ask the seller to do some repairs on the home prior to closing or for a reduction in the price. I prefer to get a price reduction and have the buyers do the repairs after closing as most sellers just want to be done with the property and might not get the repairs done to the buyer's standards. Some deals will fall apart due to inspections, but you will get your earnest money back if you are within the inspection contingency timeframe. Usually this is 10 business days after mutual acceptance of your offer. This is why it is very important to be timely with inspections and communicate with all parties involved. Your agent will be guiding you through this and should keep you aware of the deadlines.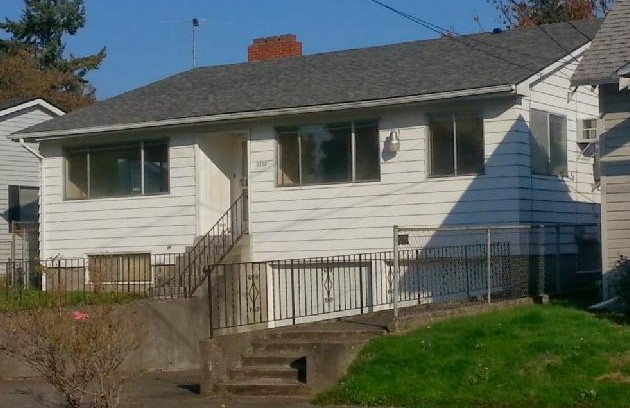 When the inspections are completed and the negotiations are done the rest of the escrow period is relatively easy in exception to your loan. Your lender will be asking for many things and sometimes it will seem as if everyday there is a new condition set on your loan. Be patient and timely in getting your lender what is required, after you close the deal you won't have to do any of this until you purchase another home. It can be frustrating, but remember this is the biggest purchase most people make and it is imperative that the bank gets it right. During this time the bank will also order an appraisal of the property to ensure that you are not over paying and they are not over lending. This is also the time when you let your lender know who you want to use for home owners insurance. It is always your choice, even if your lender has a preferred insurance company. You can use who you already have for auto or life if wanted or another company, it is completely up to you.

Once the appraisal is in and the documents are to the title company an escrow officer will contact you to set up an appointment for you to sign all of the loan documents. This appointment generally takes a few hours and the escrow officer explains all of the documents that you sign. This is when you take in the rest of the down payment money to deposit with the title company. Many buyers are disappointed after the signing as they are expecting keys, but keys are only handed over after the transaction closes. This can take a couple of days after all parties have signed. Your agent can accompany you to the signing -some realtors always attend their signings while others do not. Just ask your agent if you want them there. After the sale records with the county the home is officially yours!

It is expected that you call and get all the utilities switched into your name as of the closing date on the home. Your agent will be the one usually who gets you your keys and after that the property is yours! You are ready to paint, remodel or just move in! What a privilege it is to own property in this beautiful place we call home.
Written by Amanda Folkestad and Brian Porter