Old vs. New in Portland
May 15, 2015 14:10
Old vs. New in Portland

Buying a home is a big deal. For most folks it is the largest purchase they will make in their lifetime. Getting ready to purchase or sell your home takes time and lots of decisions. Decisions about where to buy, what to buy and making a pros and cons list. It is a good idea to spell these things out on paper and look at what it is you want and what you are willing to compromise. Are schools a big deal? Is your commute to work an issue? Do you want a low maintenance small yard home? All of these questions and more will help you to determine what will fit your lifestyle when buying a home. One of the biggest questions that will help narrow down your search is deciding if you want an old home or a newer one.
Portland is full of charming old bungalows, capecods, ranches and so on. There are many neighborhoods in Portland that are well established with beautiful consistently older homes. For some, this is reason enough to move to Portland and start living the local lifestyle. I have always lived in old homes. I am one that appreciates old school charm. Original hardwood floors, glass built-ins, original bathroom fixtures, original wood windows and doors are all part of my love language. I find beauty in a home's imperfections and love the stories these imperfections tell. My family and I currently live in a 3 story cape cod home that was built in 1962. It boasts glorious wood floors, beautiful fireplaces and many other original features. I love the feel of the home, the charm of the home and the beauty of the home. On the other hand I would love a bigger kitchen, a more open layout and a more energy efficient home with less stairs and less projects. In the last couple of months we have been working on selling our home and finding something different that fits our growing family. During this journey we have went from needing to be in an older home with character and charm to the opposite end of the spectrum and have found ourselves pending sale on a big beautiful new house. At times I feel like I have gone to the dark side and without having lived here yet have some points that I would like to address in this article about old vs. new when talking about homes.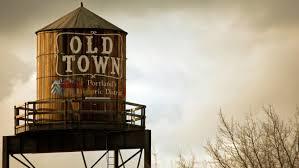 New homes are not hard to find in Portland and with the right help can be purchased even in Portland's established close in neighborhoods. Many developers are currently buying older homes in need of repair, tearing them down and building big beautiful new homes in their place. This is a controversial topic right now in Portland as some are pro infill and others are not. Some neighbors recently were able to save the Markham house (the home that sits at the gates of Laurelhurst in SE Portland) from demolition by raising money to help buy out a developer that had plans to tear it down and construct 2 new large homes in it's place. This is not the first or last time this will happen in Portland. That being said there are also new homes in developments which are much less controversial and overall tend to have a smaller price tag than the newer infill homes- mostly because of location. Many of these are just outside of Portland Proper in areas like Happy Valley and Wilsonville.
Buying a new home is so different than an older one. With newer homes - by newer we are talking about homes built within the last 10 years - inspections are generally easier, sewer lines are less likely to need repair and radon is less of an issue. These things are not always true, especially when you have an extensively remodeled older home without any deferred maintenance. With the new home we are purchasing the inspection went really well. The inspector told me that he bases his reports off the number of photos he needs to take, meaning the less photos the better and this particular newer home only had 9 photos taken during the inspection. The list of items that were recommended for repair was so small I didn't know what to do with myself. All of my previous homes have had laundry lists of items needing repair or servicing and let me tell you having such a small punch list is very exciting. I am used to hearing things like the furnace is near the end of it's life or the roof only has 5 years left or there has been extensive water issues under the house. It is hard for me to believe that walking into a newer home means not having to do anything major to it.
Not having to do major repairs is not always the case with newer homes. Sometimes roofs are bad, siding in bad, sewers need repair and etc. That being said its a great thing to have a new home needing little to no repair or maintenance, but this means theres a big trade off. For me personally the trade off of charm is not an easy pill to swallow. It is hard to imagine that I will never see my children playing in their rooms that are full of gorgeous vintage wall paper or that my view will no longer be out of an original wood picture window. Instead my childrens rooms will have large closets, new carpet and windows. They will be cozy- as in warm and draft free, but lacking in character. Although what they lack in character now can be changed when we move into the home. I can add wallpaper, chair railing, curtains, light fixtures and such. The same can be said for an older home too, you can change windows, flooring, lights and etc to make it feel newer.
For me the jury is still out. My heart tells me that living in an older home with character and history is what makes me happy. My head is telling me that living in a newer, safe and sound home will be best for my family. I guess that time will tell, keep checking back for updates on the new house as we continue on this real estate journey.
Written by Amanda Folkestad and Brian Porter