The Ambassador Condos
April 25, 2019 10:33
 The Ambassador Condos - A Portland Classic
The Ambassador condos are located in the heart of SW Portland on the corner of SW 6th Ave and SW Madison St at 1209 SW 6th Ave. The Ambassador is a classic "H shaped" building with 45 units. The apartments were converted to condos in 1978. The Ambassador condos boast old world charm with parking and an incredible rooftop deck.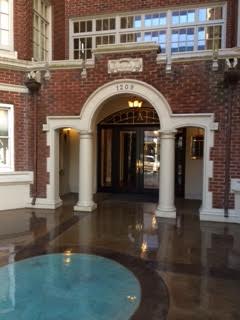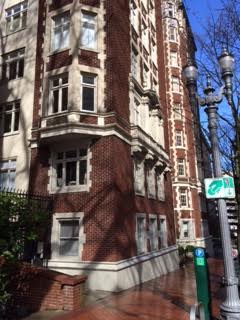 Each condo has its own unique flavor, but all boast the tall 9 foot ceilings and most have the beautiful original woodwork that make these condos stunning. Large old windows let in lots of natural light. Most condos in the Ambassador are 2 bedrooms and have large living and dining areas, but smaller kitchens and bathrooms. This is typical of the year it was built and in my opinion adds to the character and charm of these truly unique condos. The Ambassador condos are well preserved and are on the historical registry. Outside of the beautiful flats themselves the Ambassador has parking spots, laundry service and a fabulous rooftop deck that is available to the owners and their guests.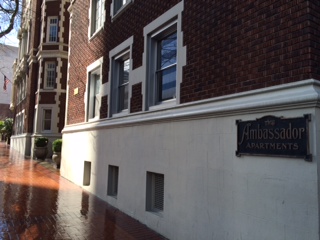 Currently there are 2 condos for sale in the Ambassador ranging from $369,900 up to $375,000 with an average of $352 per square foot. The average size of condos in the Ambassador is about 1400 square feet. In the past 12 months one condo has sold in this building. It was on the market for 170 days and sold for $225,000 or $549 per square foot. It is one of the smaller units in this building at 410 square feet. The monthly HOA dues include a parking spot, water, sewer, garbage, exterior maintenance, laundry and heat.
The Ambassador condos are not for everyone as they lack many of the modern amenities that high end condo buyers are looking for. There is no gym, sauna, concierge or other things of that manner. However there are some other wonderful features such as original charm and a stellar location. You can walk to the max that is just steps from the front door. There are tons of local businesses within walking distance as well. This is truly located in the heart of SW Portland's cultural district.
Living in the Ambassador condos is like stepping back in time. The building itself feels very European with a quaint lobby and landings on each floor outside of the elevator that are decorated as if it were 1920 again. The landings and lobby boast beautiful classic wallpaper and carpets as well as beautiful window seats that sit right below the original glass windows. The Ambassador is one of my favorite buildings that Portland has to offer. It is close to everything, has parking and once inside the condos feel like grand flats in Paris.
Written by Amanda Folkestad
#portlandcondos #ambassadorcondos #portlandrealestate