The Pearl Townhomes
April 25, 2019 10:30
 The Pearl Townhomes - Historic Urban Living
The Pearl Townhomes are some of the most notable homes in all of Portland. They are located at 601-637 NW 11th Avenue in the Pearl District. The Pearl Townhomes are incredible, they were originally built in 1908 and were called the Railway Express Building until being converted to townhomes and are now known as the Pearl Townhomes. The Pearl Townhomes are what you would see in New York, brownstone style walk up townhomes with a brick exterior. They are stunningly unique and allow the owners urban living at its finest.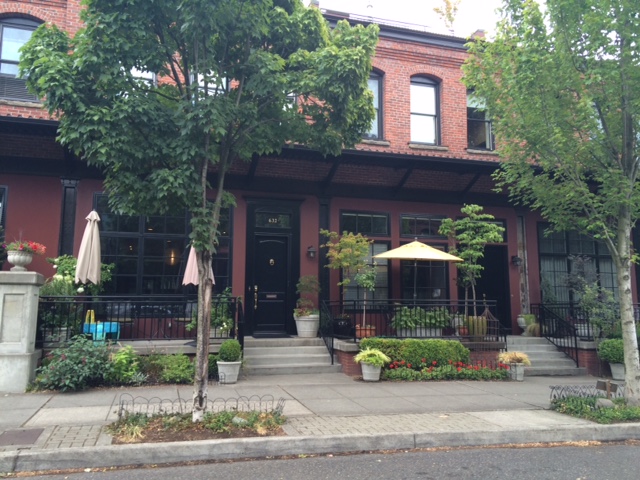 Location alone would sell these townhomes, but couple that with amazing space and interiors, private garages and rooftop decks and you have the Pearl Townhomes. The renovations from what I've seen are stunning with top of the line finishes featuring a modern aesthetic. Large windows and tall ceilings add to the interior charm of these townhomes. The exteriors are noticeable with brick facades, private patios, awnings and welcoming stairs.
Currently there are no townhomes for sale. In the past 12 months 2 homes here have sold, one for $1,490,000 and the other for $1,906,500 with an average of $717 per square foot. These townhomes were on the market on average for 29 days and were 2367 square feet in size. This is relatively quick for a sale of this price point in Portland. High end real estate tends to stay on the market longer as the pool of buyers for luxury real estate is much smaller than the pool for the median price point in the city.
The Pearl Townhomes are located in the wonderful Pearl District and are close to everything the neighborhood has to offer. You can walk to the streetcar that runs right outside the front doors or to an endless amount of restaurants, bistros, boutiques and other small businesses. Living in the Pearl Townhomes is an experience of residency that would be hard to replicate anywhere else in Portland. The historic status of the building, comfort of livability with size and location are like none other.
Written by Amanda Folkestad 
#pearltownhomes #portlandrealestate #portlandcondos