The Reed Neighborhood in SE Portland
November 30, 2015 15:27
The Reed Neighborhood - 
The Reed Neighborhood is the area that was built around Reed College in SE Portland. The Reed neighborhood is North of Reed College and South of SE Holgate. The Reed neighborhood is comprised of 1648 households. The Reed neighborhood is known for being close to the college, having large old growth tree lined streets and classic Portland architecture.
Homes in the Reed neighborhood do not disappoint. There is a consistency in the homes in this area, most of them were built after the turn of the century and up till the 1930's. The Northern part of the area is made up of gorgeous tudors, bungalows and english cottages. Most are large and well maintained with big yards and mature landscaping. There are some new infills sprinkled around the neighborhood too, but they tend to blend well with most of them being modern craftsman style single family homes. The Southern part of the Reed neighborhood is mainly 1970's ranches and multi level apartment buildings for student housing.
Reed College was founded in 1908 and classes started in 1911. The campus is beautiful with sweeping lawns and beautiful buildings in the tudor-gothic style. Walking around Reed College is like stepping back in time. Reed College is a private liberal arts college that has a great reputation which definitely helps keep property values high in the area.
Currently there are 2 homes for sale in the Reed neighborhood listed at $399,900 and $649,900. These homes have been on the market on average for 20 days and are $208 per square foot. There are 2 homes pending sale at on average $265 per square foot. One home has sold in the last 30 days in the Reed neighborhood, it was on the market only 3 days and sold for $314,000.
The Reed neighborhood has much to offer in the way of housing and recreation. There are no commercial businesses in Reed, but the close proximity to Woodstock and Hawthorne make walking or biking to a restaurant or coffee shop doable. The Crystal Springs Rhododendron Garden is 7 acres of over 2500 types of rhododendrons and azaleas and is a wonderful place to get lost for an afternoon. The Reed neighborhood is also home to Berkeley Park. Berkeley Park has a playground, ball courts, tennis court, walking paths and more.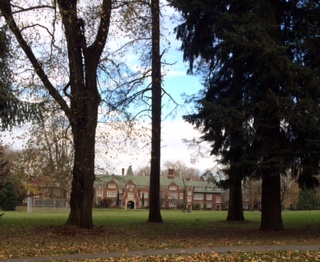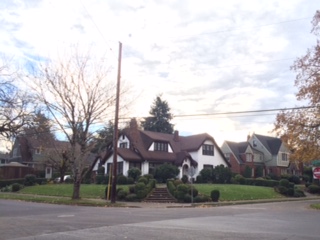 Written by Amanda Folkestad and Brian Porter