Downtown Lake Oswego
October 31, 2015 10:41
Downtown Lake Oswego -
Lake Oswego is just 8 miles outside of Portland and feels like an extension of the city, but with a slower pace. Lake Oswego is know for the beautiful Oswego Lake in the heart of the city that is home to lucky few that can afford a lakefront property. Downtown Lake Oswego has much to offer and it is no surprise to us that in 2014 Lake Oswego was named in the top 10 places to raise children in the country, according to a study conducted by ziprealty. Downtown Lake Oswego is located on State Street (highway 43) Between A and B Avenues and up to 6th Street.
Downtown Lake Oswego is the core of the city with a happening retail focus, many excellent restaurants and more. There are thriving businesses in downtown Lake Oswego with lots of lake front offices, shopping and dining. Downtown Lake Oswego is made up of some larger developments. The Lake View Village is the largest and newest located on State and A Streets, it incorporates great shopping - like Pendelton and Chico's- and fine dining into the neighborhood. Oswego Village is on Center and State Streets and includes an Albertsons and Ace Hardware. The Lake Place Shopping Center on State Street has a US bank and PETCO.
Downtown Lake Oswego is a wonderful lakefront business district, but has more to offer. There are condos on the lake and a wonderful park. Millennium Park is located behind Lake View Village and is where the great farmers market is held through the Spring to early Fall. Other community events take place in the park as well. It is a nice central gathering place for people of all kinds. There is an excellent golf course in downtown Lake Oswego too and lets not forget about the glorious 415 acre Oswego Lake. Real estate on the lake consists of 694 homes and condos most of which are well over the million dollars. There are some condos for under a million that we wrote an article on here.
Downtown Lake Oswego is worth a trip. Take a day to explore the lake, shopping, dining and more of what makes up the core of Lake Oswego. Lake Oswego as a whole has a great mix of homes ranging from turn of the century mansions to new construction. There is truly something for everyone here.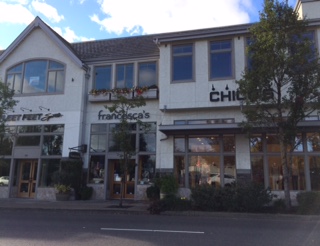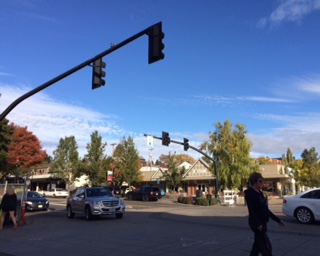 Written by Amanda Folkestad and Brian Porter