Grant High School - Portland's Largest High School
October 24, 2017 11:22
Grant High School – Largest High School in Portland
Grant High School is well known for its academics, sports and extracurricular activates. It is loved by students, parents and teachers alike. Towards the end of summer there is usually a push for homes that are in the Grant high school district and this summer was no exception to that.

Grant High School is located in Portland's Grant Park neighborhood at 2245 NE 36th Ave. It opened its doors in September of 1924 with a total of 1191 students. Today Grant is home to 1565 students: making it the largest high school in the Portland Public School System. Despite its size Grant ranks high with parents and students on greatschools.com, scoring 7 out of 10 for overall experience. Remarks on that website praise the principal, teachers and programs available at Grant. Test scores are above average at Grant and the completion rate is high. All of these things are what make Grant so desirable a school that people actually move into the district in order to send their children here.

Over the last month there have been 66 sold properties in the Grant school district. These homes range from $250,000 up to $1,299,000 in price. The average size of sold home in the Grant high school district is 2440 square feet. Some of these homes sold before even hitting the market, but on average sold within 31 days, for around $258 a square foot.

Grant High School is only one of the draws to inner NE Portland. The neighborhoods that are within the Grant district are vibrant and thriving. They include, but are not limited to: Alameda, Beaumont, Hollywood, Irvington, Grant Park and some of Laurelhurst.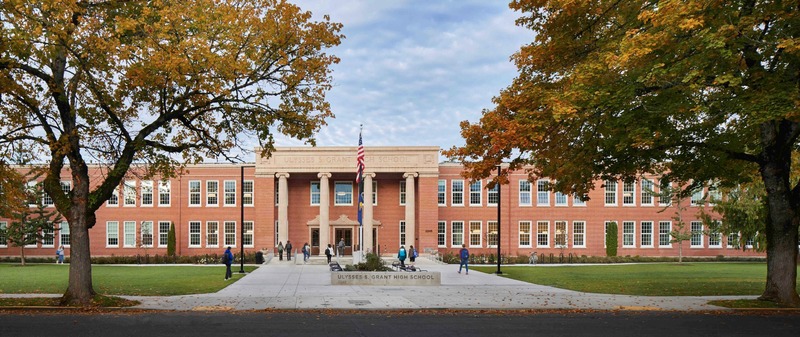 Written by Amanda Folkestad and Brian Porter