University Park Neighborhood
October 03, 2017 12:28
University Park –
University Park is a neighborhood in North Portland located north of the Willamette River, South of Lombard Street, East of Cathedral Park and West of Chautauqua Blvd. The University Park neighborhood is named for the University of Portland, a Catholic University that was originally Methodist. University Park has a large variety of homes and is mostly residential with the exception of the school.

Currently, there are 20 active listings in the University Park neighborhood ranging from $274,900 up to $989,000 with an average of $239 per square feet. There are 13 homes pending sale in the neighborhood as well. The pending homes start at $245,000 and go up to $639,900 in price with an average of $229 per square foot. In the last 30 days 12 homes have sold in the University Park neighborhood from $225,000 up to $560,000 with an average of $249 per square foot. The University Park neighborhood is gaining in popularity and is still very affordable. For Portland prices, under $250 per square foot is very reasonable and more accessible for first time buyers and folks wanting to spend less on their mortgage.

University Park is home to lots of different styles and sizes of homes. Originally there was 500 city blocks that were developed into smaller bungalow homes by the Methodists who originally started the University at the turn of the century and platted the neighborhood. 19 streets in University Park are named after American Schools, for example: Harvard Street, Yale Street, Stanford Street and so on. Another 18 streets were named after famous authors including Dana Street, Hurst Street and Winchell Street to name a few. The history in University Park is rich and very interesting. Today there are lots of turn of the century bungalows in the neighborhood as well as new infill construction. The real estate here truly is a good mix of old and new. Lots of first time buyers and rehabbers are buying some of the original homes and restoring them, while other developers are buying them to rebuild. University Park is ever changing, not only because it is a college area with a constant change of residents coming to the school, but also with the recent redevelopment that has been happening for the past several years.

We have a brand new construction house coming to the market in the University Park neighborhood that will be done hopefully before the end of the year. It will be a 3 bedroom, 2.5 bathroom single family home with roughly 3000 square feet with a permitted ADU (accessory dwelling unit) that is 1 bedroom and 1 bathroom. If you would like to tour this home or get more information please call or text Brian today! 503-810-2219
Overall, University Park is very walkable, bike able and drivable. It is close to the University of Portland and to more and more local businesses that are opening on N Lombard Street. Columbia Park and Cathedral Park the largest parks in the neighborhood, there is also a community pool and the St. Johns Bridge. University Park continues to be a beautiful and affordable place to live in Portland.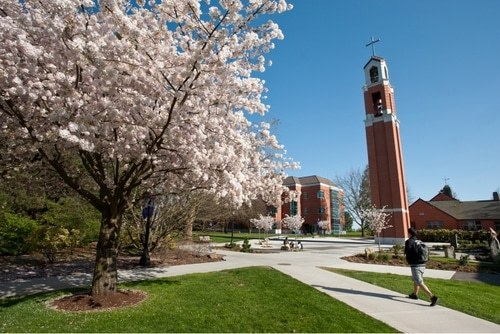 Written by Amanda Folkestad and Brian Porter