Townhouses in North and NE Portland
October 14, 2014 10:27
Townhouses in North and NE Portland
Townhouses are becoming more and more prevalent in Portland's inner East side as developers are buying older homes on large lots, tearing them down and replacing them with attached housing. This is allowing for more dense housing and more options for buyers that want to live in a newer home in Portland's popular inner Eastside neighborhoods. Most of the townhouses we have seen are popping up in North and Northeast Portland, west of 82nd Ave.

The advantages of living in a newly constructed townhouse are abundant. First and foremost, locations are excellent in these homes. Developers are buying smart, in walk-able neighborhoods that are close to transportation, shopping and dining. Townhomes are also lower maintenance than single family homes and often have smaller yards while providing similar or larger square footage to most of the single family homes in the same area. Townhomes appeal to all kinds of buyers and are a great urban condo alternative. They feel more like single family homes than condos with only one common wall. Most of the newer Townhomes include tuck under garages, decks, open floor plans and high end contemporary finishes.

The biggest disadvantage of living in a town home for many is the stairs. Most new townhomes are 3 levels. This includes a garage and bedroom/ living space on the first floor, a second floor with all the main living areas and a third floor with bedrooms and bathrooms. For some the number of stairs that require daily walking are a major deterrent, while for others it is a plus. Another drawback is having a monthly HOA fee and maintenance schedule; although most of these are minimal expenses with the new Townhomes we have seen.

Below are some of the Townhomes in Portland that are available for sale now: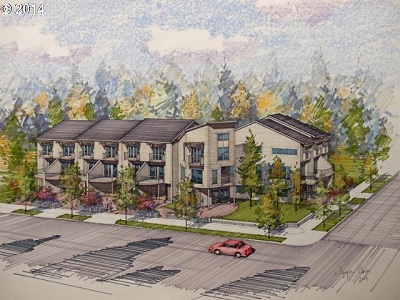 513 NE Ainsworth Portland
$409,000.00
2 bedrooms / 2.5 bathrooms
1868 Square Feet
*
*
*
*
*
*
*
*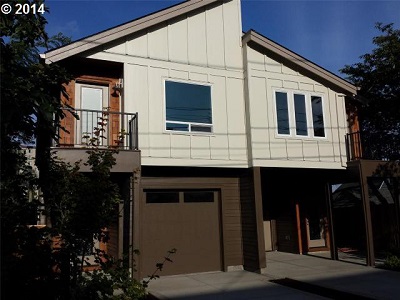 1617 NE 47th Ave Portland
$429,900.00
3 bedrooms / 2.5 Bathrooms
1856 Square Feet
*
*
*
*
*
*
*
*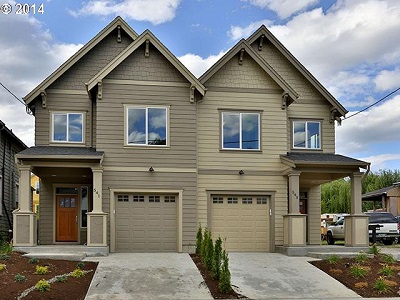 541 NE Tillamook Portland
$449,950.00
4 bedrooms / 2.5 bathrooms
2280 Square Feet
*
*
*
*
*
*
*
*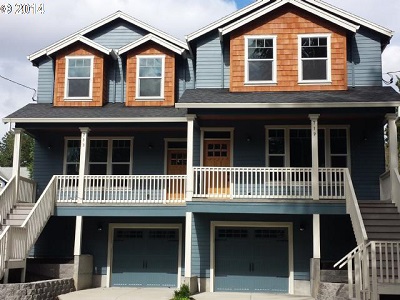 719 NE Skidmore Portland
$479,900.00
4 bedrooms / 3.5 bathrooms
2578 Square Feet
*
*
*
*
*
*
*
*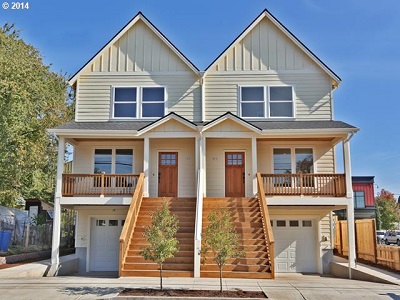 3918 NE Garfield Portland
$529,000.00
3 bedrooms / 3.5 bathrooms
2602 Square Feet
*
*
*
*
*
*
*
*
There are a wide variety of Townhomes under construction and for sale at the moment. It seems as though this is Portland's infill future, especially in the trendy inner NE and North Portland neighborhoods. As more people move in to Portland we need higher density housing (thanks urban growth boundary) and Townhomes are a perfect solution to this issue. Portland is expected to grow considerably within the next few years, making us believe that Townhouses will continue to be built and purchased by locals and transplants alike. 
Written by Amanda Folkestad and Brian Porter