The Woodstock Neighborhood - Classic Portland
August 21, 2017 13:43
 The Woodstock Neighborhood - Classic Portland
The Woodstock neighborhood is located in the popular inner SE portion of Portland. Woodstock is bordered by Holgate St to the North, SE 45th and SE 60th to the East, Johnson Creek to the South and 39th Avenue to the West. Woodstock is a nice mix of residential and commercial with a good variety of home styles and businesses.
The Woodstock neighborhood has a strong retail core on Woodstock Blvd from SE 39th to SE 52nd and has some excellent local businesses. There are restaurants, resale shops, coffee houses, a hardware store and more. Woodstock has become very popular due to the comfort of the neighborhood and easy access to local businesses. Woodstock is about a 15-20 minute drive from downtown on a good day and is easily accessible with the trimet bus system.
Woodstock is one of Portland's oldest platted neighborhoods dating back to the late 1880's. It was named Woodstock after Walter Scott's 1826 novel with the same name. Apparently naming neighborhoods after novels was trendy back then. Some homes from the turn of the century still stand. There is a wide variety of housing available in the Woodstock neighborhood, most of them built post WWII. There are lots of mid century modern homes, ranches, bungalows, cottages and ample new infill. Developers have targeted Woodstock for infill due to the large amount of inventory and ease of purchasing, tearing down and rebuilding. The Woodstock neighborhood association is working on getting some of the zoning and permitting rules changed in order to slow down the number of demolitions in the area in order to help keep Woodstock grounded.
Currently there are 26 homes for sale in the Woodstock neighborhood ranging from $285,000 up to $899,950 with an average of $276 per square foot. There are 19 homes pending sale at this time and 11 homes that have sold in the last 30 days. The sold prices range from $255,000 up to $692,500 with an average of $246 per square foot. The average market time in the Woodstock neighborhood has been 18 days.
Woodstock has changed tons in the last 10 years. Many of the smaller run down homes have been purchased by developers, torn down and replaced with new larger homes. The real estate scape has also changed with increasing prices, multiple offers and a shorter market time overall. The draw to Woodstock is living in an easy comfortable neighborhood with good schools and lots of great local businesses. There is something for everyone in the Woodstock neighborhood from historic homes to brand new homes. Woodstock is very walkable and bikeable with a flat landscape.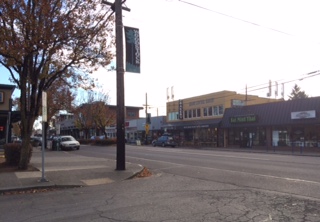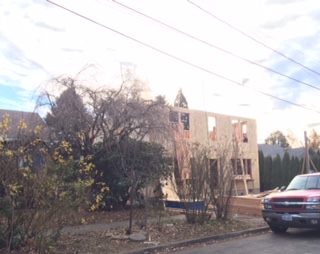 Written by Amanda Folkestad and Brian Porter