Creston Kenilworth - A Fun SE Portland Neighborhood
August 21, 2017 10:37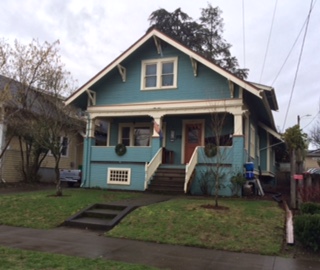 Portland is known for it's great neighborhoods on the inner Eastside and Creston Kenilworth in SE Portland is no exception. The Creston Kenilworth neighborhood is located in inner SE Portland between SE Powell and SE Holgate North to South and SE 26th Ave and SE Foster (around SE 61st) West to East. Creston Kenilworth is a small pocket neighborhood that is bordered by larger more well known areas like Reed and Brooklyn. There is a nice mix of residential and commercial properties in the Creston Kenilworth neighborhood with homes ranging in size, style and year built.
Most homes in the Creston Kenilworth neighborhood were built between the 1930's and 1960's, although there are some older and newer. There are quite a few multi family homes with duplexes, triplexes and fourplexes. Creston Kenilworth has a wide variety of home styles from bungalows to mid century moderns. There is a strong commercial street on SE Gladstone with some great local restaurants and shops. Creston Kenilworth is a laid back SE neighborhood that is close to downtown and has great transportation.
The area was named after Sir Walter Scott's 1821 novel, Kenilworth, and many of the streets are named from the novel as well. This was a very trendy thing to do at the time, many neighborhoods were named after novels at the turn of the century. Creston Kenilworth was originally platted in 1889 and contains about 521 acres of real estate. It came about with the introduction of streetcars and still includes some of the original streetcar buildings today on SE 39th Ave and SE Gladstone Streets.
There are currently 14 homes for sale in the Creston Kenilworth neighborhood ranging from $215,000 up to $684,900 with an average of $249 per square foot. There are 7 pending sale at this time. In the last 90 days 12 homes have sold in this popular neighborhood ranging from $360,000 up to $719,900 with an average time frame of 10 days on the market. The average price per square foot of the sold homes in $250, which is a large increase (around 14%) from a year ago in the same neighborhood. 
The Creston Kenilworth neighborhood is growing in popularity due to it's affordability, close proximity to downtown and wide variety of available housing. Living here allows residents to walk to local restaurants, coffee shops and stores. It is a very bikeable and walkable neighborhood with some quiet and some bustling streets. There is a nice mix of homes, businesses and people in the Creston Kenilworth neighborhood.
Written by Amanda Folkestad and Brian Porter