Happy Valley Food Carts
February 29, 2016 12:01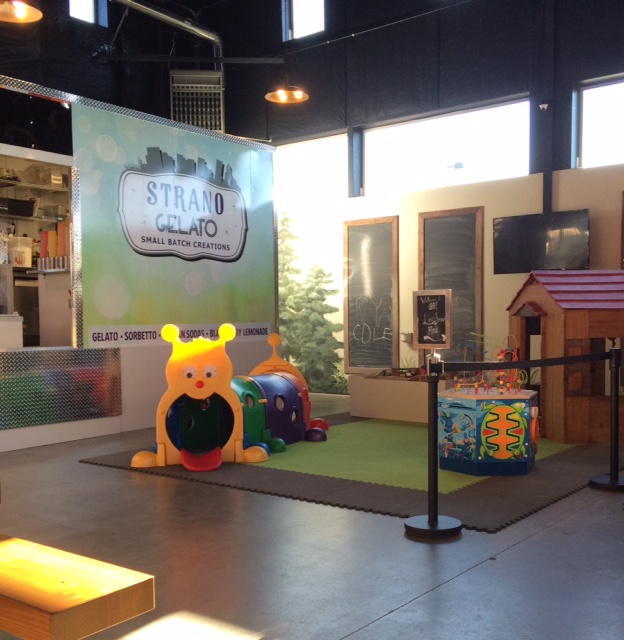 Happy Valley is going urban.  They recently opened a food cart pavilion that is home to 25 carts. There's something for everyone at the Happy Valley Station with cuisine ranging from tacos to hot dogs and everything in between. The large pavilion seats 400 people and includes a bar with 45 beers on tap. There is a 400 square foot play area for kids, nice bathrooms and of course great food carts.
The Happy Valley Station is a wonderful addition to the area with a wide variety of food carts and a warm place for folks to meet up, eat, drink and enjoy each other's company. I personally think that the Pod is well built and designed to meet the needs of most who will be visiting the place. There are some folks who have voiced their concerns online about the lack of parking and their dogs not being allowed to come inside. When I was there to check out the Happy Valley Station – we went on a Saturday around 11:30 am – there was plenty of parking and I found the lot easy to navigate and park in. When we left at 12:45 it was a different story with folks fighting over parking spaces and lots of people there to eat. Street parking was also full, but my guess is that is due to the apartments across the street and not the food carts.
The indoor pavilion at Happy Valley Station is 4000 square feet filled with long wood tables and bench style seating, an impressive bar with 45 beers and ciders on tap and a great kids play area. There are 2 carts inside, a coffee cart – with a seasonal drink- and a gelato cart. Both of which seemed to have lots of business while we were there. The restrooms are located outside near the entrance and are clean. The carts themselves are situated outside of the pavilion under a wrap around awning and visible from the inside of the pavilion. The heated pavilion is lined with glass roll up doors that will be up in the summer, creating a cool indoor outdoor feel allowing folks to see all of the food options while indoors. Some of the carts even have lights on them that turn on when your order is ready so you can wait inside while your food cooks. The kids play area is great for all ages with giant wall chalk boards, a wood playhouse, a caterpillar tunnel, activity table and train table all on top of padded flooring. It is not an area that you can leave your children unsupervised, but there are tables close enough you can sit there and eat while watching your children.
During my visit at the Happy Valley Station the place was comfortable with lots of table space and even high chairs available for the little ones. The ambiance was nice with a football game playing on the overhead TV's and people and kids milling about making decisions on lunch and play time. We had a variety of food- all of which were very good – and were not disappointed with anything we ordered. The service was good too with the cart workers friendly attitudes and prompt service. There was even a man there cleaning up after folks as they left. I was impressed with the design of the pod and will be back again!