Pearl District Condo Report 12.11.2012
December 11, 2011 13:51
Condos in the Pearl District are still holding their own.  There are currently 124 active listings (as of 12.11.2012), 37 pending listings and 51 condos have sold in the past 3 months.  This equates to about 17 condos selling per month with an inventory of about 7.3 months.  This inventory level is about average for the Portland Metro Area.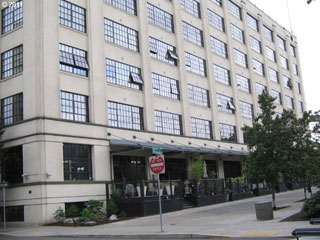 THE AVENUE LOFTS #326, 815sf, $219,900
The average price per square foot of condos sold in the past 3 months is about $380/sf.  This still is some of the most expensive real estate in the region. 
The Pearl District has not been affected as much as the rest of the city by the downward spiral brought on by short sales, foreclosures and bank owned properties.  Surprisingly only 30 of the 212 active, pending and sold properties in the past 3 months were short sales or bank owned. This means that only 14% of the properties on the market in the Pearl District are "distressed".  This is about half the average in Portland.
Most people recognize that now is not a great time to sell, so the only people who are selling really have to sell:  banks, short sellers, developers and homeowners who are not able to wait for a better market.
For bargain shoppers, the best opportunities are definitely with the distressed properties.  Bank owned properties have been selling for about $301/sf short sales are selling for $292/sf.