The Benson Towers
 The Benson Towers - High Rise Living on a Historic Lot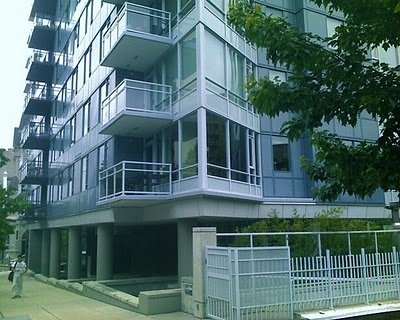 The Benson Towers are high rise residential condominiums that were completed in 2007 located on SW 11th Avenue between SW Clay and SW Market Streets. The building is over 250 feet tall and has 27 stories. It is named The Benson Towers after Simon Benson - Portland Timber Baron at the turn of the century - because it is built on the land were his home used to stand. There are other iconic Portland structures named after him as well, like the Benson Bubblers - more on this here - and the Benson Hotel. The Benson House was preserved and moved to the Portland State University campus in 2000, so trust us no harm was done to the home when the Benson Towers were built.
The Benson Towers are home to 143 units; 58 one bedroom condos, 92 two bedroom condos and 6 penthouses. The building is very modern on the exterior, but the condos themselves are traditional condos with separate bedrooms and open living. The finishes in this building make the condos here stand out among a large pool of Portland condos. They are finished with teak floors, quartz counter tops, European fixtures, beautiful tile and stainless steel appliances. The condos live larger than they actually are and have amazing views of the city and mountains. Other features of this building include an outdoor garden, fountains, secure parking, fitness center with Jacuzzi and library.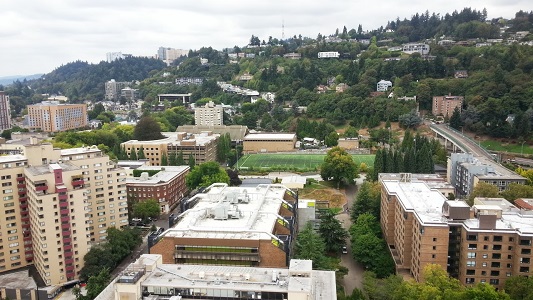 The Benson Towers were under litigation due to failing valves and such on the water pipes - read more about that here- but this should be resolved now. There are currently 6 condos for sale in the Benson Tower ranging from $329,000 up to $1,199,000 with an average price per square foot of $634. In the last 90 days there have been 3 condos that sold in the Benson Towers ranging from $339,900 up to $400,000 with an average of $560 per square foot. The condos were on the market for on average 31 days and were around 678 square feet in size.
It is no surprise to me that the Benson Towers Condos are as desirable as they are. The location is perfect, right on the streetcar line in the heart of SW Portland's cultural district. On the very land where Simon Benson lived and thrived in Portland almost 100 years ago. Living in the Benson Towers is really embracing all the city has to offer today and remembering what it was in the beginning.
Written by Amanda Folkestad and Brian Porter
Search Results
5 Listings found with the following criteria:
Legal description like: benson tower
Property type and category like any: CONDO
5 Listings found with the following criteria:
Legal description like: benson tower
Property type and category like any: CONDO
Send a comment or question to Brian