Park Place Condos
Park Place Condos - 922 NW 11th Avenue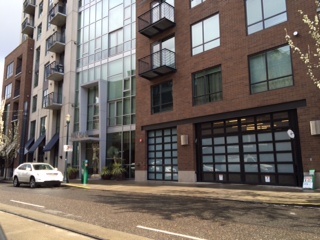 The Park Place Condos are located at 922 NW 11th Ave. in Portland's Pearl District.  They are also know as Park Place Pearl Condos.  The building was built in 2004, and it features high end features like exotic woods and stone.  It overlooks Jamison park and the great boutiques and restaurants in the neighborhood.  Park Place has a concierge, underground parking and all of the amenities that you would expect from a world class condo building.
The Park Place Condos are made up of 2 separate building, one high rise tower with 13 stories and one 2 story low rise building. The tower consists of 91 flats, 25 lofts and 8 penthouses while the 2 story building includes 7 town homes. 4 of those town homes are live work and six of them feature incredible rooftop terraces. These really are unique. 
Park Place Condos are in the new section of the Pearl District where the buildings were build in the past 15 years... not warehouse conversions.  This building is very popular, and inventory in this building is very low.  
Currently there are 7 condos for sale at the Park Place condos ranging from $545,000 up to $975,000 with an average of $533 per square foot. The listed condos are around 1376 square feet in size and have been on the market on average 45 days. There is one condo currently pending sale at $569 per square foot. In the past 3 months one condo has sold for $1,250,000 with an average of $553 per square foot. The sold condo was 2262 square feet in size and was on the market for 109 days.
With a walk score of 97, www.walkscore.com considers Park Place Condos to be a walker's paradise.
There is a condo with a very similar name located at 2245 SW Park Place.  These condos are called Park Place Tower Condos.
Written By Brian Porter
Search Results
5 Listings found with the following criteria:
Zipcode(s): 97209
Legal description like: park place
City: Portland
5 Listings found with the following criteria:
Zipcode(s): 97209
Legal description like: park place
City: Portland