Demo Day at Mt. Hood Meadows
December 24, 2015 11:18
Demo Day at Mt. Hood Meadows
Last weekend I had the opportunity to "Demo" 5 different pairs of skis for FREE.  My skis are pretty old and skinny so I have been thinking about buying some newer and fatter skis, but I have been unsure about what type of skis would be right for me.  
Once a year Mt. Hood Meadows hosts "Demo Day".  On this very special day many ski and snowboard manufacturers show up with their latest and greatest equipment, and they give the the opportunity to try out the gear for free.  
I have always been a fan of Rossignol and Dynastar skis.  I tried out 3 pairs from Rossignol and 2 pairs from Dynastar.  I tried out narrow, medium and wide skis.  The narrow skis were great on the groomed trails, and I am sure they would be good for moguls too.  I could turn very quickly and avoid obstacles.  The medium width skis still turn well but the extra width allowed me to better navigate the powder. The wide skis were amazing for the powder but hard to turn.  I found myself just plowing through obstacles instead of avoiding them.
Don't forget to check out Demo Day next year :-)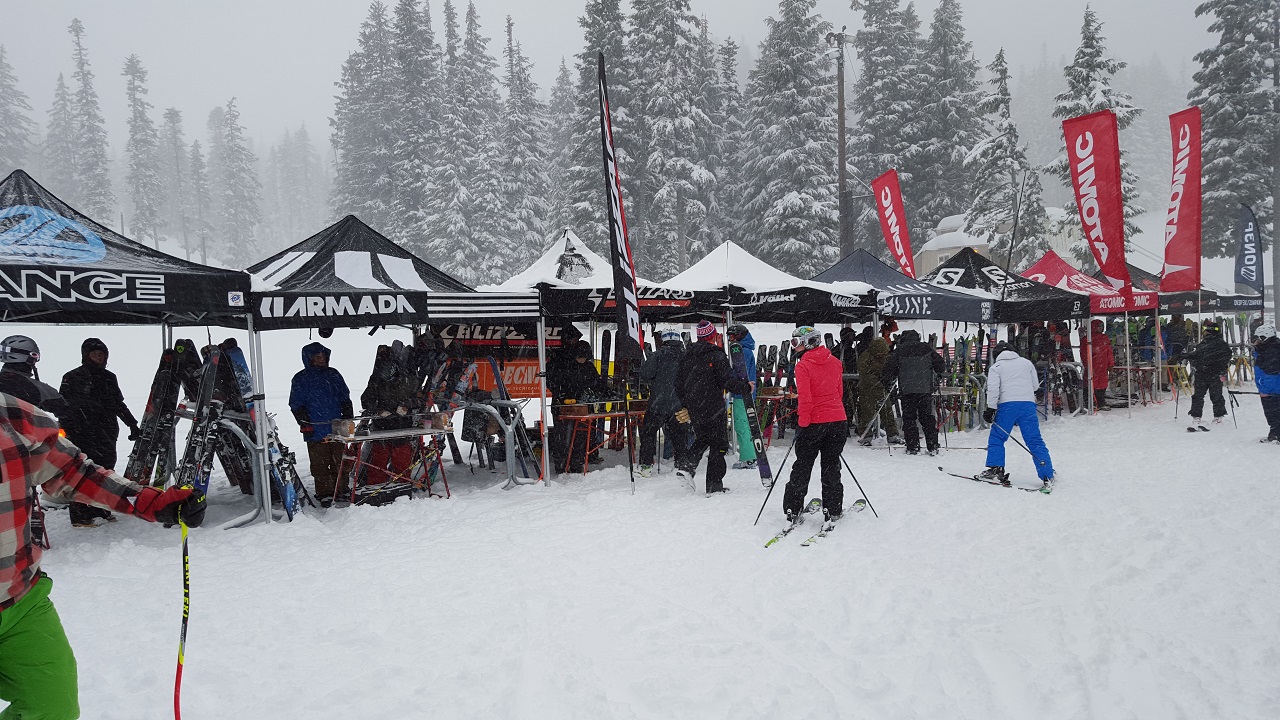 Here is the Tent City of Vendors.  You just fill out a card with you height, weight, boot size and ability and you give the card to the vendors in exchange for a pair of skis.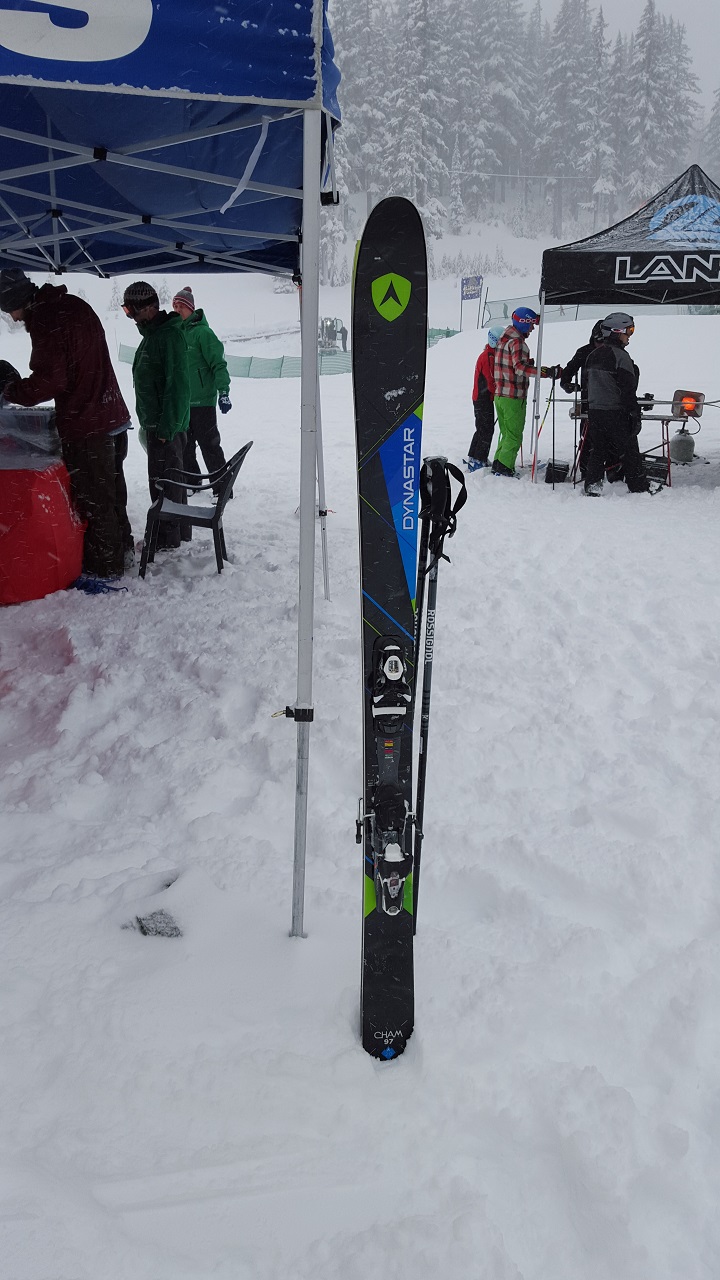 I really liked these skis.