Concerts On The Lawn : EDGEFIELD
November 03, 2021 10:40
What would you say to combine history, nature, entertainment, art, spa, hotel, food, winery, wedding and event in one spot? You might say go on dreaming, but Portlander's call it Edgefield. Located on a sprawling 74 acres in the Columbia River gorge area, it was built in 1911 and was called Multnomah county poor farm. It has a total of 10 bars and restaurants, out of which one bar is the second smallest free standing bar in Oregon. It has 2 pristine par-3 golf courses and the largest hot tub in the world. The hotel has over 100 rooms and there is a glass-blowing studio, a pottery shed and a first run movie theater, with a winery and on-site brewery. And there are dozens of fire pits for you to enjoy the crisp cold of Portland, Oregon.
All this is great, but what we think the coolest part of Edgefield is the concert on the lawn. There is nothing better than seeing live music by your favorite artist in an open air premiere venue while you eat and drink everything local. From Willie Nelson to Lizzo to Herbie Hancock to Ziggy Marley you would be able to find a concert for you to enjoy here. Set on a sloping lawn surrounded by trees it is the most perfect place to attend concerts, every seat is a good seat and the capacity is 7000 so considering the recent health concerns with the pandemic it's the most perfect way to enjoy a concert. Look at their calendar (link at the end) for upcoming concerts and book yourself an amazing evening right at the gateway of Columbia River gorge.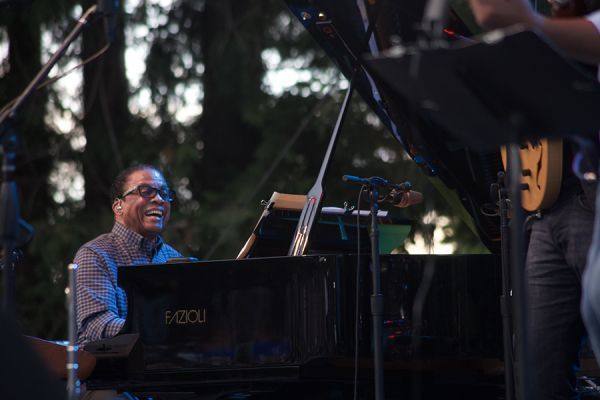 The Photo is Herbie Hancock playing at Edgefield on September 22nd 2021.
https://edgefieldconcerts.com/experience-edgefield/
-Simi Malhotra